Prime Minister of Greece, Kyriakos Mitsotakis, addressed economic issues and the emerging migration crisis at Greece's eastern borders while speaking at the German-Hellenic Economic Forum in Berlin on Monday.
Mitsotakis declared that Greece's economy was growing, adding that the migration crisis was making it accelerate, not slow down reforms.
"The asymmetric threat from the east changes the priorities, and the health crisis makes our work more difficult. In the last ten days, we have shown that we can defend our national and European sovereignty. Greece and Europe cannot be blackmailed by anyone," the Greek leader stated.
German Chancellor Angela Merkel, who was also in attendance at the forum, supported Mitsotakis and accused Turkey of trying to "solve its problems on the backs of refugees" attempting to enter the EU through Greece.
"Ankara can expect no understanding if it tries to solve its own problems on the back of refugees who then get stranded in a dead end at the Turkish-Greek border," the German Chancellor said.
"Greece deserves our full solidarity and our full support."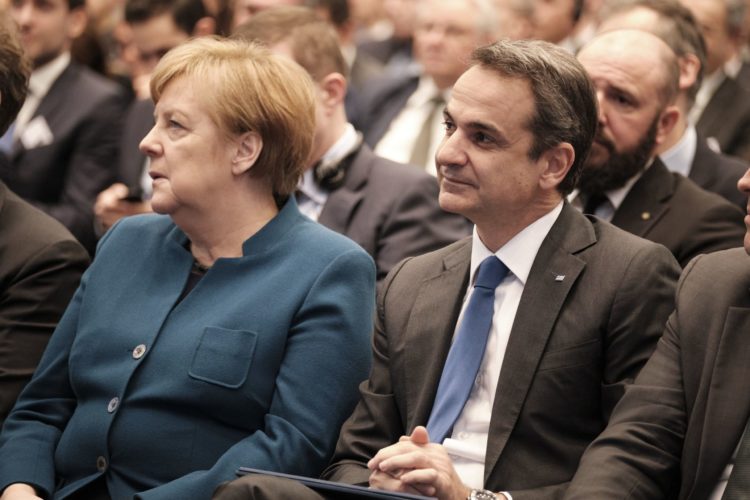 Mitsotakis pointed out that this support was "tangible proof of European solidarity" and he welcomed it.
"When we needed our friends, dear Angela Merkel, they gave us both moral and practical support," Mitsotakis said.
"We are entering a new phase of migration. President Erdogan will be in Brussels this afternoon and I consider this development positive. I hope it is the start of a de-escalation of the crisis."