Prime Minister Kyriakos Mitsotakis and Turkish President Recep Tayyip Erdogan will begin preparations for the meeting in New York which has been re-scheduled due to the extreme flooding emergency in Greece.
The meeting was meant to be held on September 18 on the sidelines of the UN General Assembly and will be scheduled for October, reported Ekathimerini.
On the agend, are climate discussions about the aftermath of the devastating earthquakes in the neighbouring country. 
Most importantly, the leaders will discuss Athens and Ankara political dialogue with the goal of referring the delimitation of the continental shelf and the exclusive economic zone (EEZ) to the International Court of Justice at The Hague.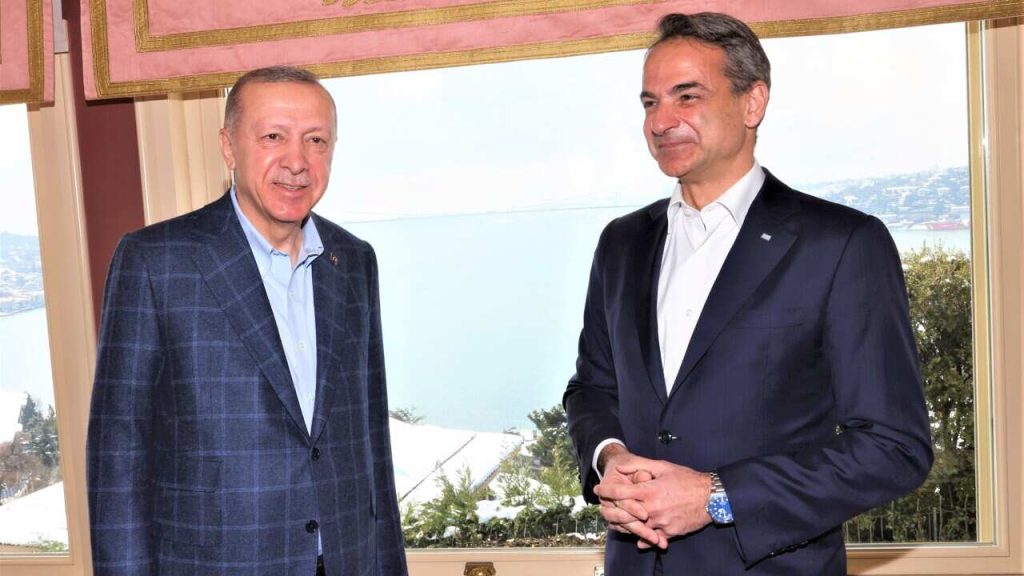 According to reports, the agenda of Mitsotakis and Erdogan will include the extension of the June 15 to September 15 moratorium in the Aegean, outlined in the Papoulias-Yilmaz memorandum of 1987 until the end of the year.
For many years, NATO allies Greece and Turkey have been adversaries in bilateral disputes with one of the disputes involving the Aegean Sea borders. The two countries disagree over the border in the air, continental shelf, and territorial sea, over the status of islands in the Sea, and over the ownership of Aegean islets.
Read more: Mitsotakis and Erdogan to meet during UN General Assembly
Source: Ekathimerini