Willoughby Symphony Orchestra (WSO) has announced its Young Composer of the Year for 2023 is Klearhos Murphy.
His new work, Prayer for Makronissos, will be performed by Willoughby Symphony Orchestra and Choir on May 20 – 21 at the Concourse Theatre, Chatswood, North Sydney.
Now in its 19th year, the WSO's Young Composer Award is a national competition offering young Australian composers the opportunity to compose for a full orchestra and see that work performed and recorded live by the Willoughby Symphony Orchestra.
The award has become a springboard for a generation of composers. Previous recipients include Emma Greenhill (2022) and Joseph Newton (2021).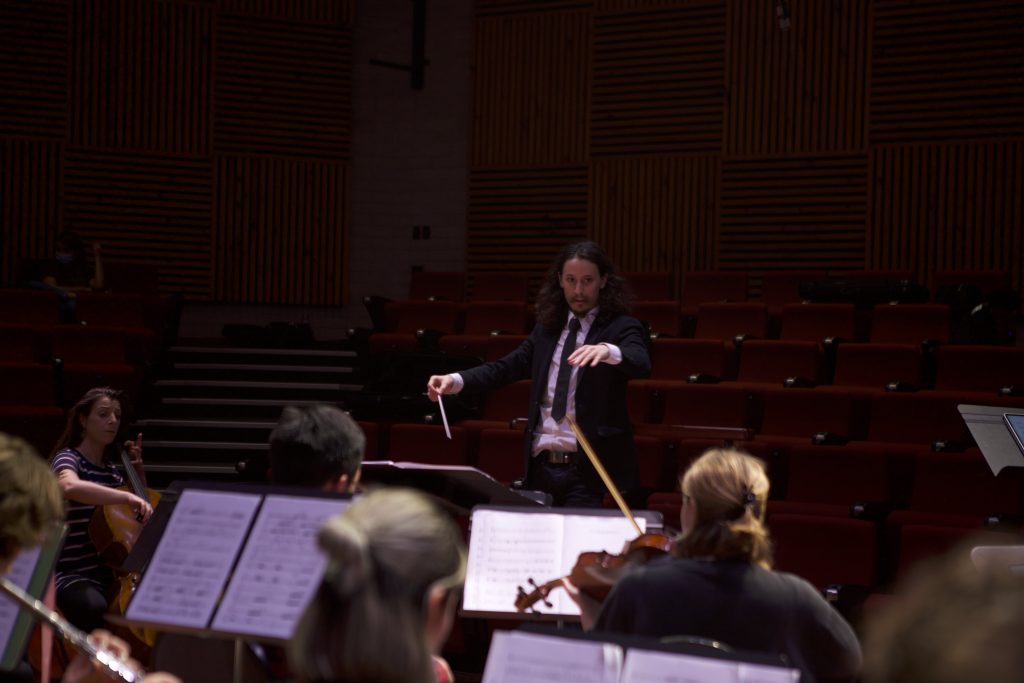 In addition to prize money, the award-winner gains valuable experience and contacts refining their original score alongside a respected conductor and accomplished orchestra.
"To be given the opportunity to write original music, and have it performed by such an accomplished orchestra and choir, is truly the opportunity of a lifetime," Murphy said and added he was "uncontrollably excited" to work with WSO.
Murphy is a Melbourne-based Australian Greek composer who has worked with a variety of national and international ensembles. His area of specialisation is composing and arranging music for symphonic and chamber music settings, drawing from Western Art, Byzantine and Greek-folk traditions.
In 2017, Murphy won the WAAPA Symphony Orchestra Composition Competition and, in 2019, he was awarded first prize in the St Mary's Composition Competition for his choral work Ave Verum. He has recently commenced a Master of Music (Research) at Melbourne Conservatorium of Music.
Prayer for Makronissos looks back to the Greek Civil War (1946–49) and the violent suppression of dissent which saw civilians taken sent to political prisons. One of these camps was set up on the island of Makronissos.
"My grandfather often recalls his memory of officials wrongfully detaining and exiling his father to Makronissos," Murphy said.
"There was no due process during this time, and mere rumour was enough to send him there. Though he was released after one year, we can only assume he suffered greatly at the hands of those running the camp. Accounts of the terrible conditions on Makronissos at this time include starvation and torture – both physical and psychological."
Prayer for Makronissos is dedicated to Murphy's great-grandfather and to all those detained during the Civil War.
"Being a 'Prayer for Makronissos,' the musical material utilises Byzantine and Greek folk theory for its melodic and harmonic language, as well as rich orchestral timbres that help to elevate the prayer to a state of fulfilment, longing and optimism," Murphy explained.
"The lyrics are based on a traditional Greek Orthodox prayer used for times of hardship."
You who cried out in pain and anguish shortly
before your suffering,
Now my soul is troubled and what shall I say?
do not disregard my cry sent up to you at this hour
with sighs too deep for words,
but with this trial provide also the way out
so that I may be able to endure it
and glorify your boundless mercy and love for us,
Father, Son and Holy Spirit, forever. Amen.
Prayer for Makronissos will be performed by the Willoughby Symphony Orchestra in its Dedications program, 20 and 21 May at the Concourse Theatre, Chatswood, North Sydney in a program featuring works by Bartók, Pavlova, Tycho and Dvořák.