January 2021 signals the end of Major General Cheryl Pearce's role as Force Commander of the United Nations Peacekeeping Force in Cyprus.
Major General Pearce of Australia took charge as UNFICYP's Force Commander in January 2019 and has had a distinguished career in the Australian Defence Force. During her time in the role she led over 800 military personnel to overcome the challenges posed by the Coronavirus pandemic.
Major General Pearce said she was honoured to have led a diverse international peacekeeping mission throughout her tenure.
"My command of the United Nations Force in Cyprus has been during a difficult period associated with the global pandemic, but the team here have adapted successfully to meet these challenges," Major General Pearce said.
"The professionalism and commitment of these personnel has enabled me to deliver on the United Nations mandate and has also contributed to stability in Cyprus."
Major General Pearce said she was grateful for the commitment and support of her team and the wider ADF community during her two years in Cyprus.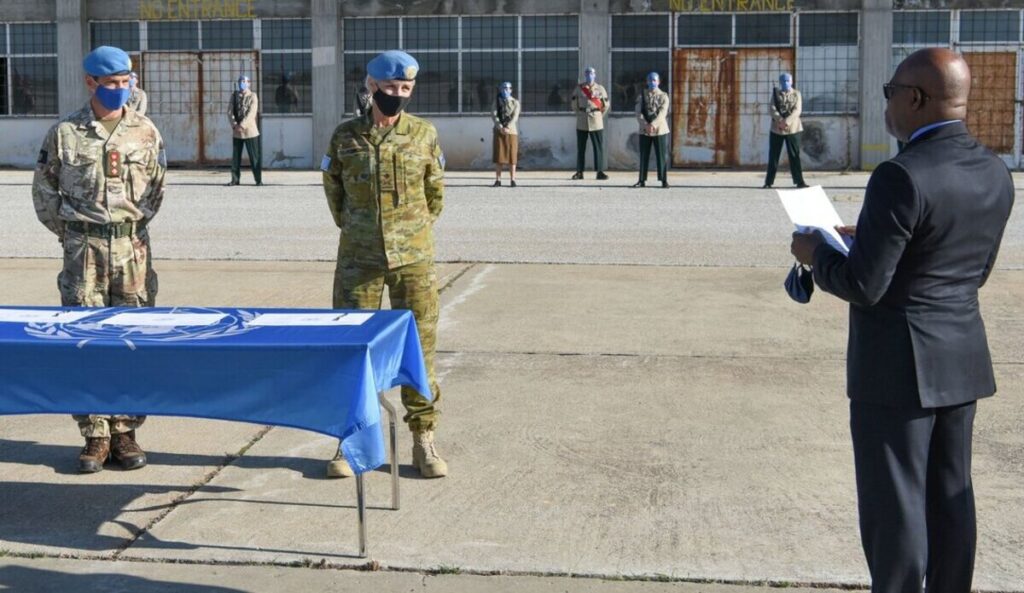 "I was continually impressed by their professionalism and commitment to service, not only as members of Army, but as representatives of Australia. I am immensely proud of the men and women who have served under Operation Charter," she said.
The United Nations Force in Cyprus mission was established by the UN Security Council in 1964 to prevent further fighting between Greek and Turkish Cypriot communities.
Colonel Neil Wright from the United Kingdom will act as Officer-in-Charge of the military component, until the appointment of the next Force Commander, expected to take place early in 2021.