The Hellenic Police (ELAS) has arrested a total of 127 people across Greece for violating strict measures introduced by the government in a bid to curb the spread of the coronavirus.
According to ELAS, the arrests pertained to owners or managers of hair salons, cafes, restaurants and other food retail outlets, the operation of which have been temporarily suspended.
"There were 48 arrests in Attica, 25 in western Greece, 10 in Thessaly, seven in eastern Macedonia and Thrace, seven in the southern Aegean, five in western Macedonia, five in central Macedonia, five on Crete, four in the Peloponnese, three in Thessaloniki, three in other parts of mainland Greece, two in Epirus, two in the northern Aegean and one in the area of the Ionian islands," a spokesperson for the ELAS said.
"We received more than 150 calls by citizens filing complaints about businesses defying the measures from the morning until 2pm."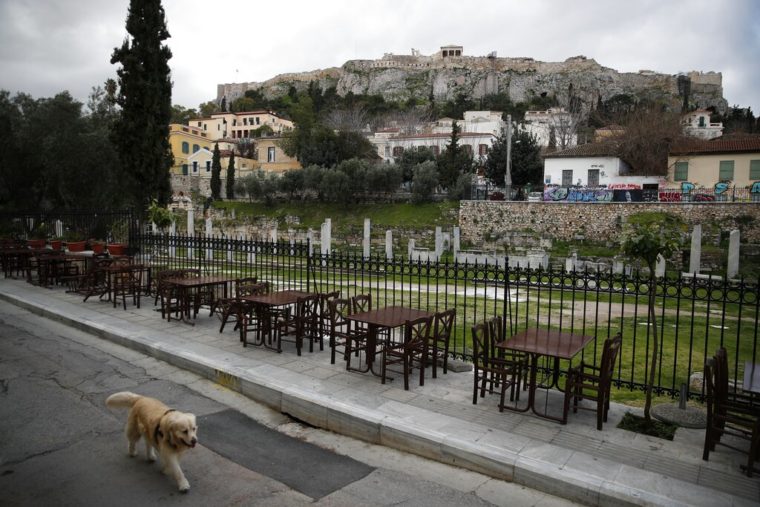 The Greek government has decided to shut down these commercial stores in addition to schools, cinemas, bars and restaurants, after the country reported 331 coronavirus cases and four deaths.
A strict 14-day quarantine period for people who enter Greek territory has also been enforced, with authorities fearing the number of coronavirus cases in Greece will grow dramatically in the next month.
"As Prime Minister Kyriakos Mitsotakis has repeatedly pointed out, the difficult times are still ahead of us. Next month will be very tough. Seriousness, accountability and restraint will be needed," Greek government spokeswoman, Aristotelia Peloni, said on Monday.
"We urge citizens on a daily basis to strictly comply with the new measures, as well as faithfully follow the advice of experts."