Over 150 Greek and foreign tourists were evacuated at the Mikros community of Platanias, in South Mt. Pilio on tourist vessel on Thursday as the roads were destroyed from the floods.
The road leading into the community was completely destroyed, trapping Greek and foreign tourists in the area, reported amna.gr.
A large operation successfully evacuated the group of people to safety. Evacuating them by land was impossible after torrential rain and floods destroyed the only road access to the coastal community.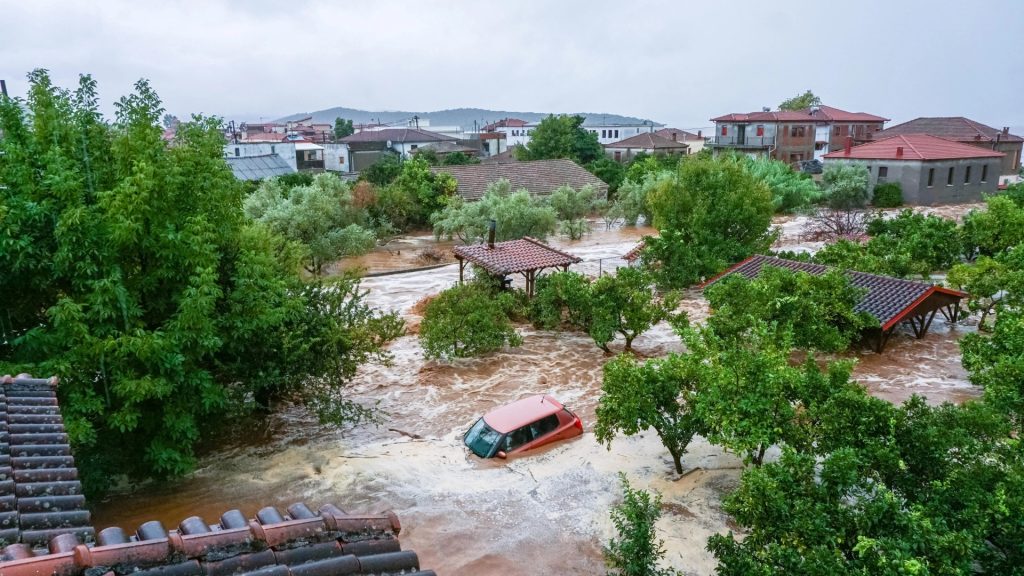 South Pilio Mayor Michalis Mitzikos contacted the Central Port Authority of Volos to send a tourist vessel ('Tarzan') to pick up a total of 105 Greeks and foreigners who had been without power, water or food for three days after hotels and inns ran out of supplies. 
A second evacuation effort was ongoing as of 17:00 to evacuate hundreds of residents and foreign tourists from Platanias proper, with the help of Mayor Mitzikos and Civil Protection. Also trapped at Platanias are Serbian buses that had transported the tourists from the neighboring country.
Source: amna.gr