Two elderly women were found dead at a village in Karditsa, Thessaly, raising the Storm Daniel death toll to six people in Greece, on Thursday.
The Hellenic Fire Service rescue team found the two women, who were sisters aged 75 and 85, in their home at Astritsa village. The bodies were transferred through the floods to an ambulance with a rubber dingy, reported Ekathimerini.
According to a relative's statements, the two women denied his suggestion to evacuate the house. The relative was worried for their wellbeing and called the rescue team. However, the women were found them dead in the arrival of emergency services.
This brings the total fatalities to six people with six missing and more than 800 people rescued over the past two days from severe floods in Greece.
Residents in various municipalities of Karditsa, a central Greek regional unit, were forced to seek refuge on the rooftops of their homes due to escalating floodwaters, with 110 people, including a baby, airlifted to safety.
People spent Wednesday night and most of Thursday on roofs without food or water to escape the flooding. Due to extreme weather conditions and lightening, the rescue helicopters were unable to reach people in the Karditsa area on the rooftops, according to ABC News.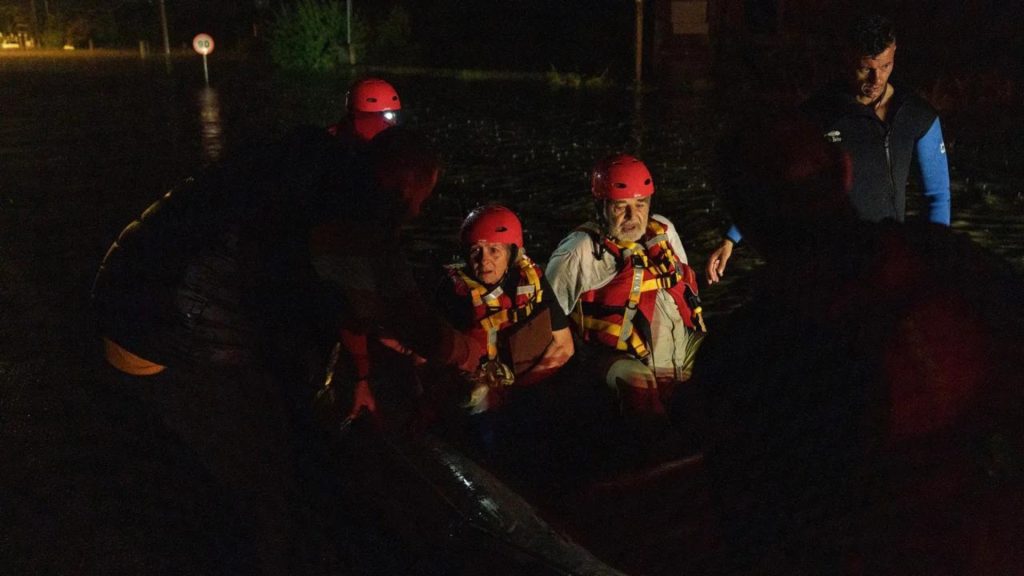 "It's like being in the middle of an actual sea. We're desperate for assistance, for them to come and rescue us. We're huddled in the community office, on the rooftop. We're at a loss, devoid of water and food," lamented a local resident in an interview with a Greek TV channel.
"We're roughly 60 individuals here, and the building isn't stable; I can feel it trembling. About 300 residents make up the community. Some have managed to evacuate, but we've chosen to stay and salvage what we can. However, there are also individuals unaccounted for," he further explained.
Volos, Pelion, Skiathos, northern Evia, Karditsa, Fthiotida, and Athens experienced extreme weather phenomena on Wednesday, resulting in widespread flooding and landslides. Furthermore, reports of damage emerged from southern Greece, specifically in Argolida, notably in Epidaurus and Ermionida. Civil Protection issued evacuation orders over the past 48 hours to residents in Karditsa, Magnesia, and Trikala.
The National Meteorological Service (EMY) has issued forecasts for heavy rainfall and thunderstorms expected until Thursday afternoon in Thessaly, the Sporades islands, northern Evia, and portions of central and eastern Central Greece (Sterea Ellada).
Source: Ekathimerini and ABC News