The Prime Minister of Greece, Kyriakos Mitsotakis met with Israel's Prime Minister, Benjamin Netanyahu in Jerusalem yesterday (23 October) to discuss the recent terrorist attacks.
Ekathimerini reports that Mitsotakis' trip to Jerusalem took place without a prior announcement from the Maximos Mansion, however, he was scheduled to visit this upcoming Thursday, but it was postponed due to security concerns.
Upon meeting, Mitsotakis showed his strong condemnation towards the attacks, and further discussed Israel's right to self-defence in compliance with international law.
"I come here not only as an ally, but as a true friend. What happened was truly horrific," the Greek PM said.
"From the first moment, Greece defended and supported Israel's right to self-defence, according to international law. We made a very clear distinction between Hamas and the Palestinian people.
"We will continue to support you and hope that whatever happens must happen without great humanitarian cost. You can count on our support, our help."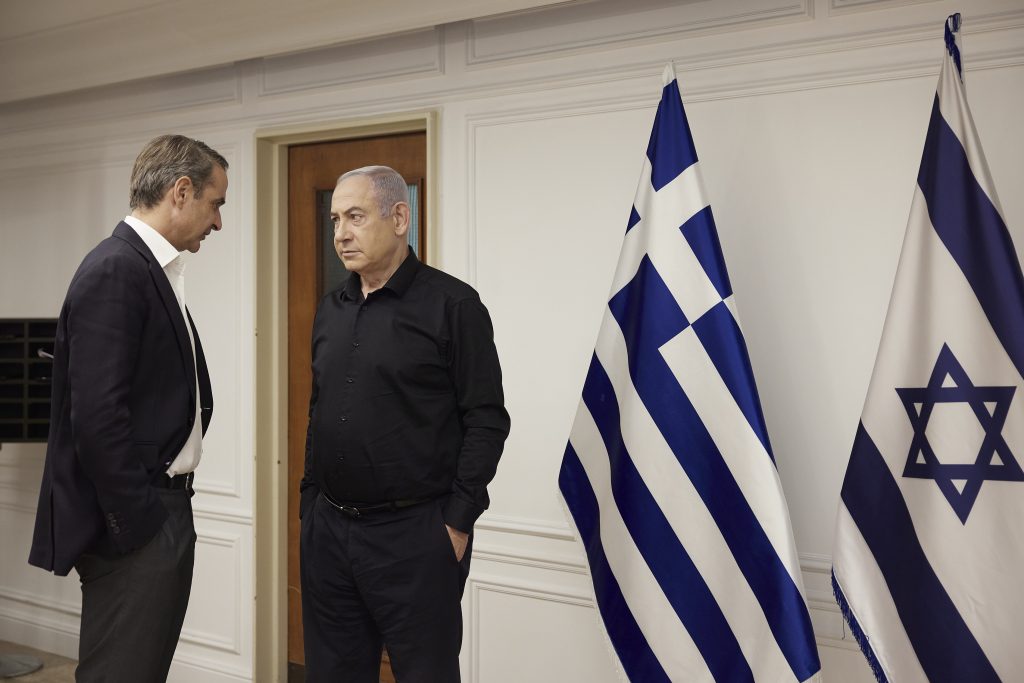 The Israeli Prime Minister Benjamin Netanyahu showed his appreciation for Greece and the Greek people "in this dark hour".
"It is a battle of civilization against barbarism. We are on the side of civilization and we must all unite against Hamas, which is the Islamic State (ISIS)," Netanyahu said.
Source: Ekathimerini.