The European Commission has approved the geographical indication (GI) for ouzo and tsipouro, making the famous alcoholic beverages officially Greek for the first time ever.
A GI is a logo used on products that have a specific geographical origin and possess qualities or a reputation that are due to that origin.
The decision by the Commission opens the door for ouzo and tsipouro to be included in the international register of the Geneva Act of the World Intellectual Property Organisation (WIPO).
According to an announcement by the Association of Greek Producers of Spirits and Alcoholic Beverages (SEAOP), the approval was achieved after coordinated efforts by SEAOP, ENAPAPE and the services of the General State Chemistry.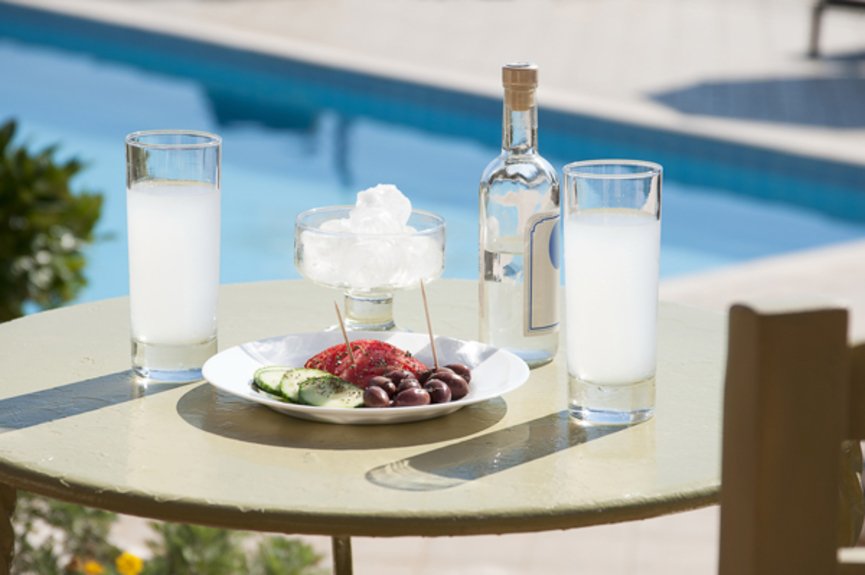 The association says the recognition of GI by the Commission "will make ouzo and tsipouro even stronger in international markets."
"They will be able to enjoy protection according to the Lisbon International Agreement, just as they are protected in the EU. They gain a significant bargaining chip in EU talks with third countries for bilateral recognition of GIs," Nikos Kalogiannis, president of SEAOP, said in a statement.
The anise-flavored drink, ouzo, is deeply connected with the nation of Greece, with many locations, such as Tivarnos, Kalamara and Plomari, having long traditions of distilling ouzo.
Tsipouro, like ouzo, is a strong Greek spirit made up of 40-45% alcohol. Born out of the poverty and ingenuity of rural Greeks, tsipouro is made from pomace — the stems, seeds and skins of grapes that are left over from the wine making process.
Source: Keep Talking Greek.