Public hospital workers took to the streets on Thursday against mandatory coronavirus vaccinations and staff shortages.
About 500 workers marched past Parliament towards the health ministry in Athens chanting slogans and holding placards as part of a 24-hour strike.
Medical workers called for extra hazard pay entitlements.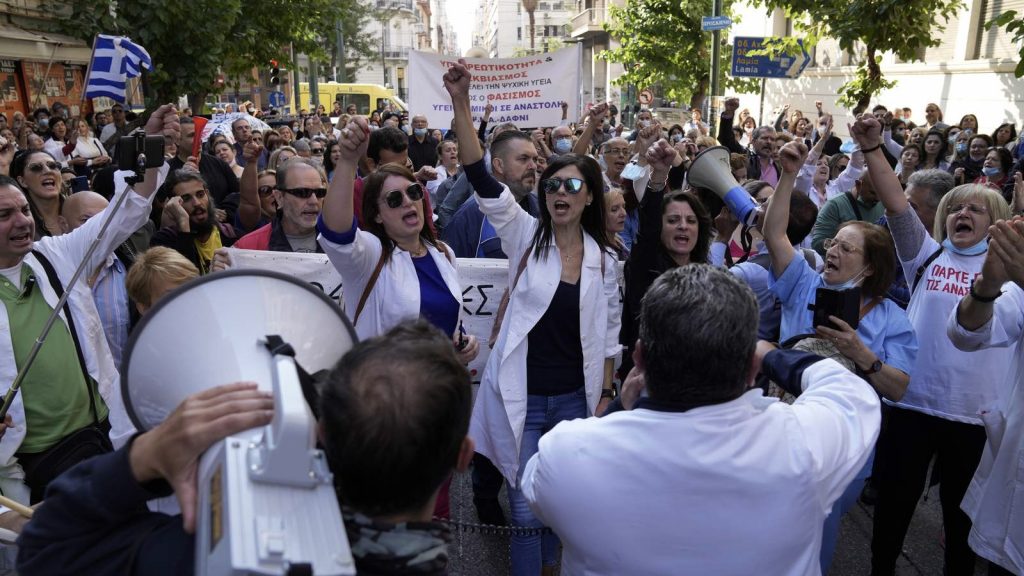 Unions representing doctors, nurses, and other medical staff protested government plans they say exacerbate staff shortages and lead to long working hours.
They say while they support vaccinations, the suspension of unvaccinated health care workers only makes matters worse.
About 60% of Greece's population is fully vaccinated against COVID-19. 
Greece is bracing for a fourth wave of COVID-19, with the country recording 3,279 cases and 38 deaths on Wednesday.
Source: The West