A Greek sailing coach, who admitted on Friday that he had what he called a "consensual relationship" with an 11-year-old athlete, was arrested on the island of Samos on Sunday.
The arrest warrant was issued by the First Instance Prosecutor in Athens, Nikos Stefanatos, after he reportedly carried out preliminary investigations over the weekend and received the testimonies of the now 21-year-old sailing athlete and her parents.
The coach will now be charged with aggravated rape, repeated seduction and misconduct.
READ MORE: Sofia Bekatorou prepares to give deposition on Wednesday over sex abuse allegation.
The "relationship" became public knowledge on Friday, when the accused revealed on television that he had an affair with the athlete when she was 11.
The 38-year-old coach, who was fired after his "relationship" became known, said that he "wanted to marry" the girl.
READ MORE: Olympic gold medalist Sofia Bekatorou claims she was sexually assaulted by official.
"I can not accept the word 'rape', because rape I believe is something that happens against the will of the other. When there is something reciprocal, I do not think there is rape," the coach told Greek journalist, Nikos Evaggelatos.
"On the contrary, my feelings had manifested and we had agreed that when she grows up a little more we will get married."
Sofia Bekatorou kick-start's Greece's #MeToo movement: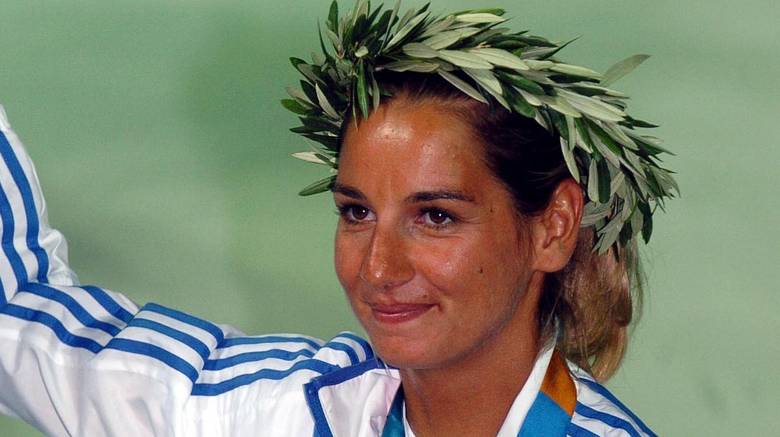 This latest arrest is one of the first to come after Greek Olympian Sofia Bekatorou publicly revealed that she had been sexually assaulted last week.
In a heartbreaking statement, given during an online conference aimed at protecting children and young people in sports, Bekatorou detailed the assault she suffered at the hands of an important figure involved with the Hellenic Sailing Federation.
The news came as a shock as Bekatorou's allegations brought to the surface a taboo issue that plagues not only the sports world, but Greek society as a whole. Many claim she started what is now known as Greece's #MeToo Movement.
READ MORE: #MeTinSofia: Wave of support to Olympian sailing star after sex abuse revelation.