Greece and the United Arab Emirates have agreed to forge a strategic alliance that includes not only economic cooperation, but also extends to the areas of cooperation in defense and foreign policy, PM Kyriakos Mitsotakis said on Wednesday during his visit to Abu Dhabi.
"My visit to the United Arab Emirates today and the signing of the relevant agreements constitute a strategic upgrade of Greece-United Arab Emirates relations," Mitsotakis noted.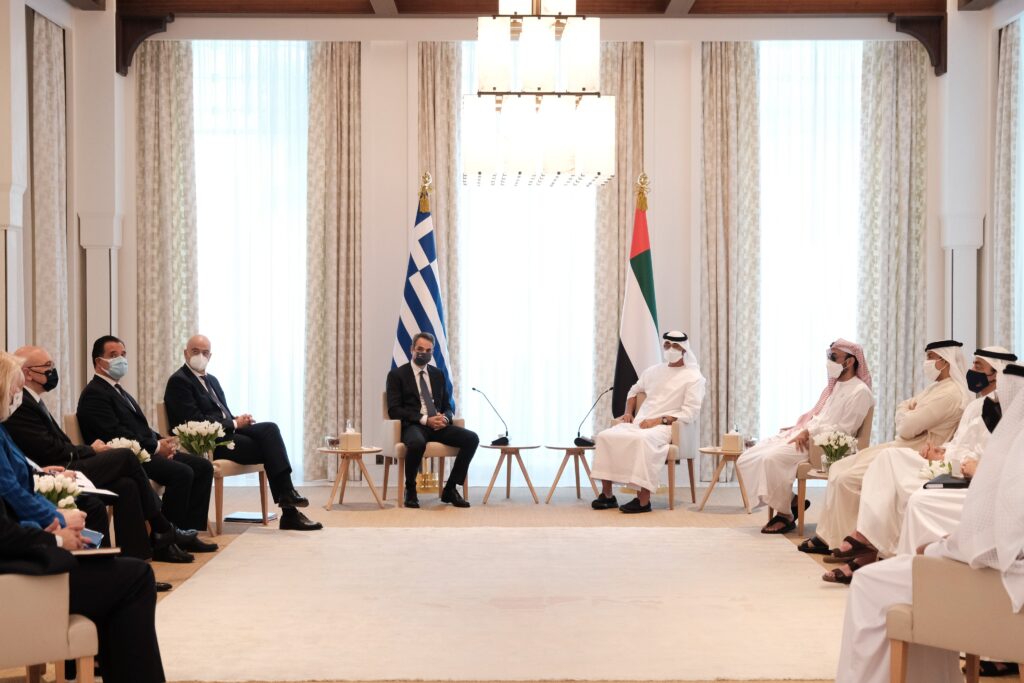 "There is now a clear roadmap for how relations between the two countries can become even closer. Both countries are facing the challenges in the East Med through the same perspective. They remain committed to the peaceful settlement of disputes and respect for international law."
In a joint statement after the meeting between Mitsotakis and Crown Prince Sheikh Mohammed bin Zayed Al Nahyan, the two sides condemned Turkish violations of the territorial integrity and the sovereign rights of Greece and Cyprus.
They also decried Ankara's aggressive behavior in the Middle East, the Southeastern Mediterranean and the South Caucasus region, describing it as a blatant violation of international law.
"Greece and the UAE underline their steadfast commitment to international law and the UN Charter as the foundation for peace, security, good neighbourhood relations and the peaceful resolution of problems for all the countries of the region," they wrote in the statement.
Both governments also reaffirmed their commitment to the principle of non-interference in the internal affairs of other countries of the region.