At 22 weeks pregnant, Victoria Malliaras fears she and her husband will become "homeless" if they aren't able to return to South Australia this week.
They were scheduled to board a Qatar Airways flight from London to Adelaide on Thursday, where they were to undertake mandatory hotel quarantine before returning home to Melbourne.
But as the city grapples with a fresh outbreak of coronavirus, the South Australian Government has cancelled all inbound international flights — including theirs.
"The anxiety I feel right now is extreme. I can't concentrate [on anything else]," Ms Malliaras told ABC News.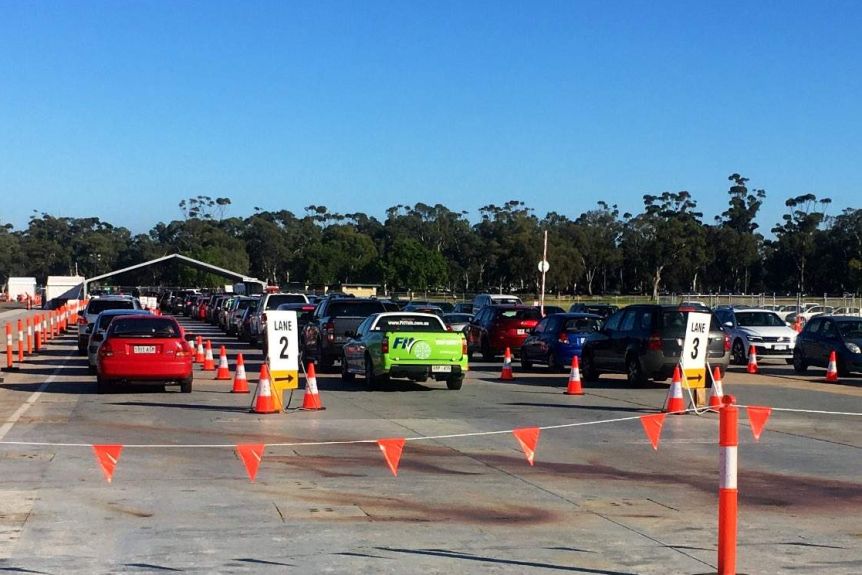 "I feel extremely vulnerable with my pregnancy and I'm very worried about how this anxiety is impacting the health and development of our baby. I'm literally not sleeping at the moment as I'm so stressed."
Mrs Malliaras has received little information about the status of their flight despite constantly refreshing the Qatar Airways app and repeatedly calling the airline's contact centre.
"We've had radio silence from Qatar. [It appears] there has been a total breakdown of communication between Qatar Airways frontline staff, Qatar head office and the Australian Government — no-one has been able to advise us on what the contingency plan is," she says.
"With less than 48 hours to our scheduled flight, we're feeling totally dejected and hopeless. We're in limbo. We'll be homeless if we don't get home this week."
The Board of Airline Representatives estimate 30,000 Australians remain stranded in the United Kingdom due to a cap on the number of citizens and permanent residents allowed to return each week.
There are now 20 confirmed cases of COVID-19 linked to Adelaide's Parafield coronavirus cluster, which genomic testing has determined originated from a traveller staying at the Peppers Waymouth medi-hotel.
Source: ABC News.