After roaming the high seas for four days as Greece and Turkey haggled over its fate, a cargo ship packed with hundreds of Afghan refugees has been allowed to dock at an Aegean island, with passengers disembarking to apply for asylum.
In what Greece's migration ministry called "an unusual and special case," the Turkish-flagged vessel was towed into the port of Kos on Sunday.
About 375 passengers, the biggest single influx of asylum seekers in years, were taken to a reception centre on the island. Six others were detained for questioning and one woman was admitted to hospital on the island of Karpathos.
Greek coastguard officials said those onboard were mostly young Afghan males. Many were reported to be hungry and dehydrated after an ordeal that began on Thursday when the freighter, initially bound for Italy, developed engine trouble and sent out a distress signal off the island of Crete, shortly after setting sail from Turkey.
Days of negotiations between Athens and Ankara followed after the Greek government appealed via the European Commission for Turkey to take the vessel back in line with a 2016 accord reached with the EU intended to staunch migrants flows.
When the Turkish authorities made clear they would not be accepting the ship, Greek coastguard officials launched what they called one of the largest search and rescue operations in the eastern Mediterranean.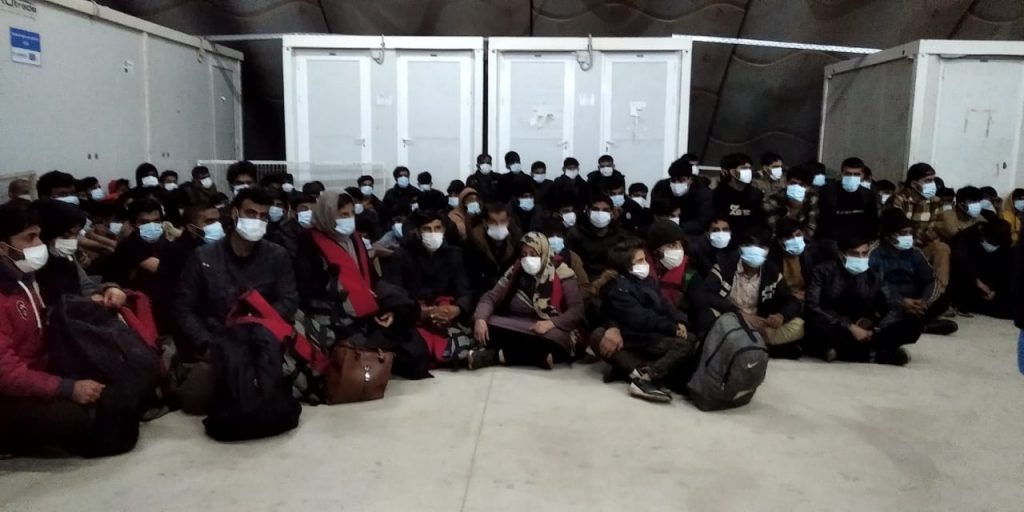 The refugees are now being housed in the reception centre until their asylum applications have been examined by officials and they complete their quarantine. However, the ministry stressed this solution is temporary and a result of extenuating circumstances.
"Greece has once again proven that it protects human lives at sea and offers safety, where others are indifferent to their obligations," Greek Migration Minister, Notis Mitarakis, said.
The minister also stated on social media that he has informed the European Union that Turkey refused to accept the cargo ship and called on the EU to ensure that the migration agreement with Turkey is upheld.
Source: The Guardian.