A contentious labour reform bill that has sparked nationwide protests and strikes was carried through Parliament on Wednesday by the center-right government's majority, with 158 votes in the 300-seat House.
The bill's ratification came after three days of acrimonious debate that culminated in a heated exchange between Prime Minister, Kyriakos Mitsotakis, and leftist opposition chief, Alexis Tsipras, on Wednesday.
"Ten bold changes are included in this bill, changes that will finally help the Greek economy and society to meet the fast pace of the rest of Europe, as well as of our times," Mitsotakis stressed.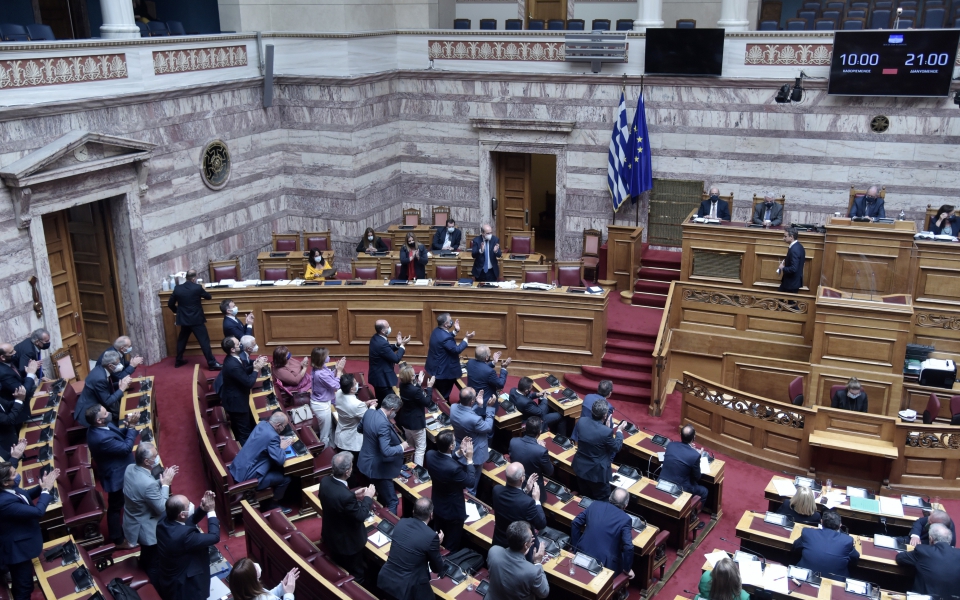 "When governments come to loggerheads with the vast majority of society and its interests, its days are numbered," Tsipras warned from the dais after the Prime Minister dismissed criticism that the bill seeks to abolish collective bargaining and the eight-hour workday, while also weakening unions and the Labor Inspectorate.
The center-right government says the legislation will modernise antiquated labor laws that in some cases were written more than a century ago. It argues the law would allow for more flexibility in the working week, expand paternity rights, make it easier for employees to report workplace harassment and provide greater safeguards and rights for many workers.
The government also says the new regulations on strikes will prevent single unions from severely disrupting essential services such as garbage collection and public transportation.
Wednesday's strike was the second in two weeks. Thousands of protesters took to the streets of Athens in the morning, while around 2,000 more marched in the capital in the afternoon. A police helicopter circled overhead.
The strike affected all modes of public transportation, including ferries to and from the Greek islands. Organisers exempted teachers involved in university entrance exams so as not to disrupt the process for students.
Source: Ekathimerini.