Prime Minister Kyriakos Mitsotakis is scheduled to host Italian Prime Minister, Giorgia Meloni, for a work dinner at Maximos Mansion in Athens this evening.
According to Greek government spokesman Pavlos Marinakis, the dinner meeting will focus on "bilateral and regional issues as well as topics of the European agenda".
The issue of migration will also be on the agenda between the Prime Ministers of Greece and Italy. The countries face a large flow of migration numbers, arriving from North Africa in the case of Italy and from Turkey for Greece.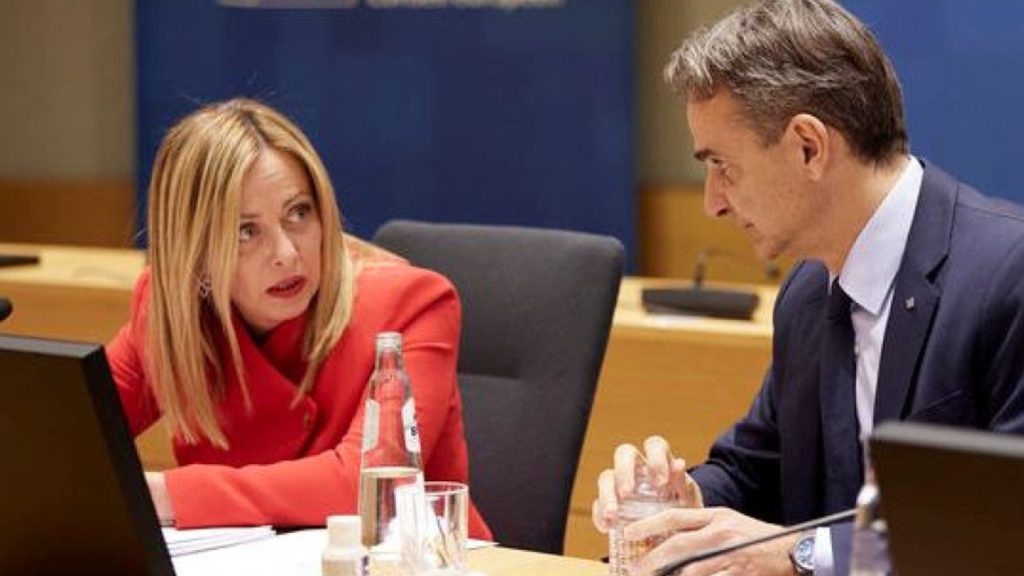 Prior to the meeting with the Italian Prime Minister tonight, Mitsotakis will address the wildfires in Greece in Parliament this morning, his office have said, according to amna.gr.
A government statement said, in an address to Parliament today, Mitsotakis will speak of measures to support those affected by the fires and of actions to manage the repercussions of the climate crisis.
Source: amna.gr.