A donation of €50 thousand, offered by the Australian Hellenic Medical Charity and the Cyprus Community of South Australia, was officially announced on Tuesday, August 29, at the Presidential Palace in Nicosia, Cyprus.
The donation was offered for equipment and to assist in meeting the needs of the paediatric clinic of Makarios Hospital.
The announcement was made by the Minister of Health, Popi Kanari, in the presence of the Deputy Government Representative, Doxa Komodromou; and President of the Cyprus Community of SA, Dr. Andreas Evdokiou.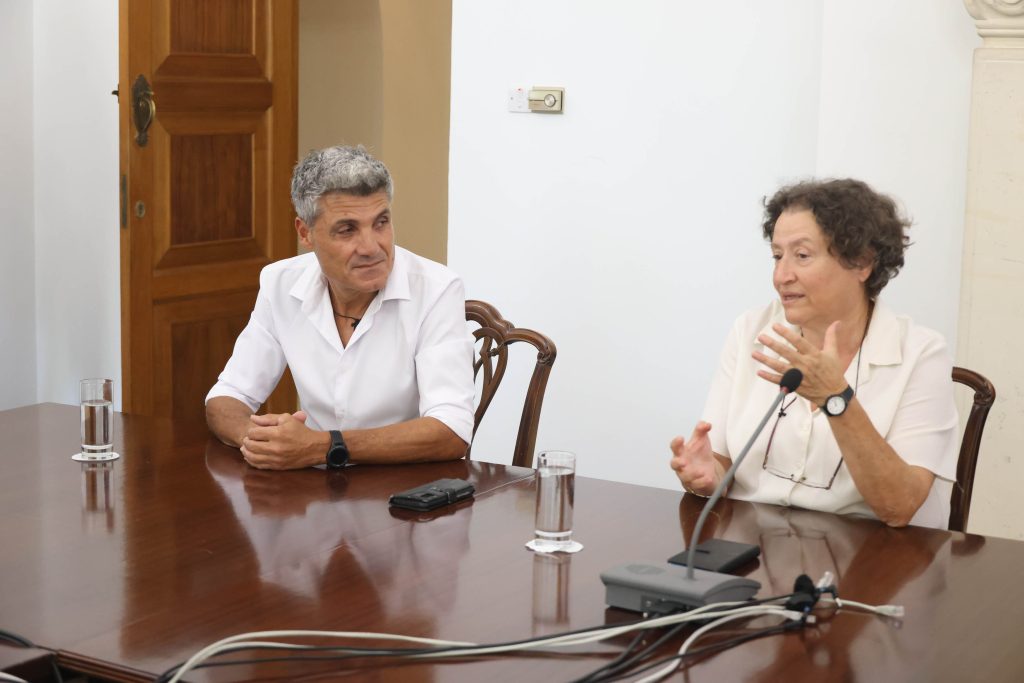 "On behalf of the President of the Republic and the State, we express a big thank you for the donation, because it shows that the Australian community and all expatriates are supportive of our every action in Cyprus and that their little homeland is always in their heart and soul and they show it in many ways". Ms Kanari said in her statement.
She added that "the bridging of this cooperation was strengthened through the Deputy Government Representative, who recently visited Australia," referring to Ms Komodromou.
Ms Kanari thanked Dr. Evdokiou, adding that with the new equipment "we will add even more quality for the children, (who are) the future of our country". She also expressed the hope that this cooperation will continue in the scientific field, due to the fact that Dr. Evdokiou himself is an oncologist who deals mainly with breast cancer issues, noting that the excellent Cypriot doctors here could also collaborate with an Australian research university.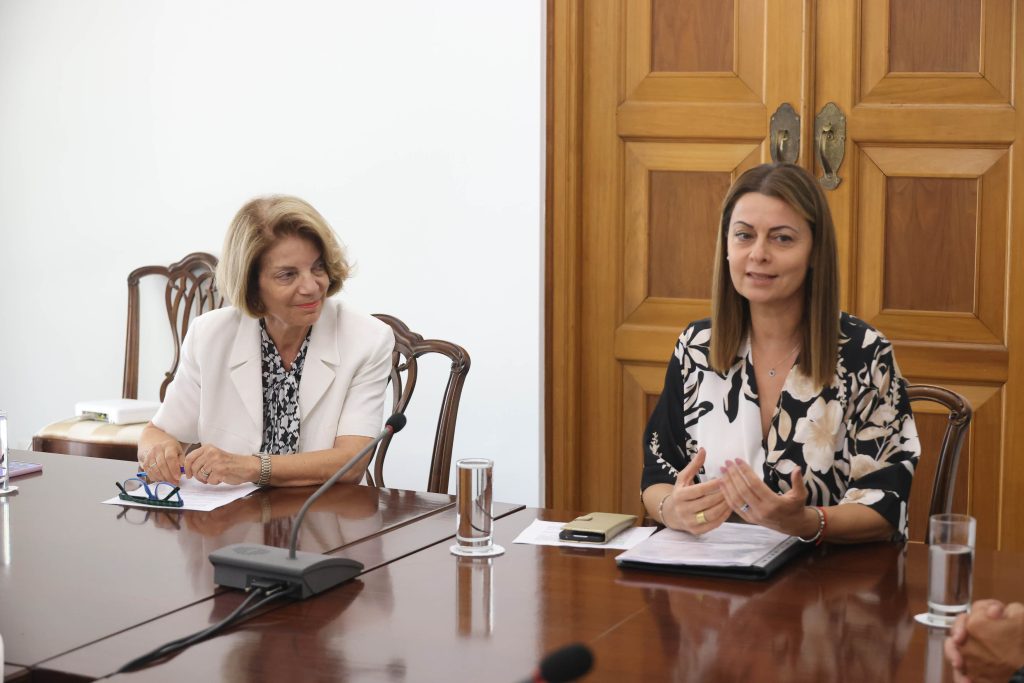 "We have provided support through our mammography program. This area has been upgraded, equipment is expanding the age limit for mammography for all women and a partnership will further bridge our relationships that stem from the appreciation and deep roots that exist in the souls of expatriates. And we, for our part, feel that our support for them is for a part of us that stems from our history and our roots," Ms. Kanari said.
For his part, Dr. Evdokiou expressed his joy "for the opportunity for expatriate Greeks and Cypriots of Adelaide to contribute to hospitals that really need our help. The Organisation was founded by renowned people of Cypriot and Greek origin who, having a strong Greekness, want to promote it. I am proud of our Community which also stands by to this charitable organisation".
Finally, for her part, Ms Komodromou said that "this initiative from Adelaide and our expatriates is appreciated and honoured. Dr. Evdokiou had this idea, which opens a window of friendly cooperation and which is an example to be imitated".