A fire broke out just outside a migrant camp on the northeastern Aegean island of Samos Tuesday, causing concern for migrants housed inside the facility.
The mayor of the town of Vathy said that while no tents are burning yet, "I'm still concerned". Camp facilities are still not at risk, a police official confirmed.
The cause of the fire is still unclear.
Greek firefighters are spread thin across the country battling several blazes, with strong winds and dry conditions hampering their efforts.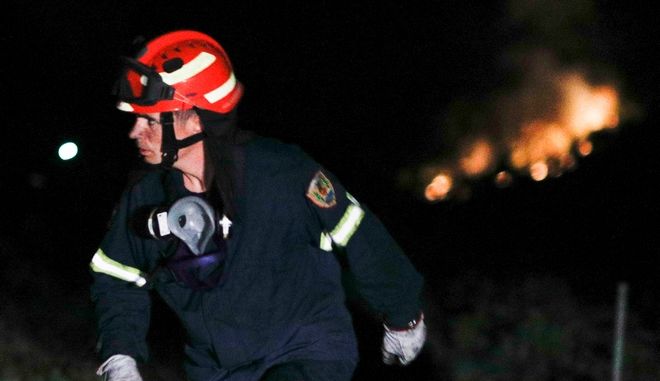 A total of 17 firefighters were sent to tackle a blaze in the area of Kokolata on the Ionian island of Cephalonia, aided by two water-dropping aircraft.
Two fires broke out at the same time in close proximity in Trikorfo, Nafpaktia. The river Evinos functioned as a natural obstacle to hamper its expansion. Forty-seven firefighters were mobilised to respond to the incident and are operating with two groups of pedestrians and 16 vehicles.
Meanwhile another 25 firefighters were dispatched to the region of Triada in Serres to put out a blaze that broke out on farmland there, again with the help of two aircraft.
A fire last week burned Greece's largest refugee camp on the island of Lesbos to the ground, forcing more than 12,000 people onto the streets.