Fears have been sparked by nurses sent in to help Melbourne's coronavirus-ravaged aged care facilities who claim that aged care residents are on the verge of giving up due to COVID-19 isolation procedures.
Speaking on ABC 7:30 Tuesday night, Western Health Clinical Nursing Consultant Shane Durance said he fears there will be a long tail of ongoing deaths in nursing homes due to the pandemic, unrelated to COVID-19 infections.
"We've got people who aren't COVID-positive, whose mood is severely depressed, who are not eating well, who are not drinking adequately, who are prominently locked in their rooms, not able to go out for any activities, no leisure activities, and their mobility is declining and their mood is declining," he told 7.30.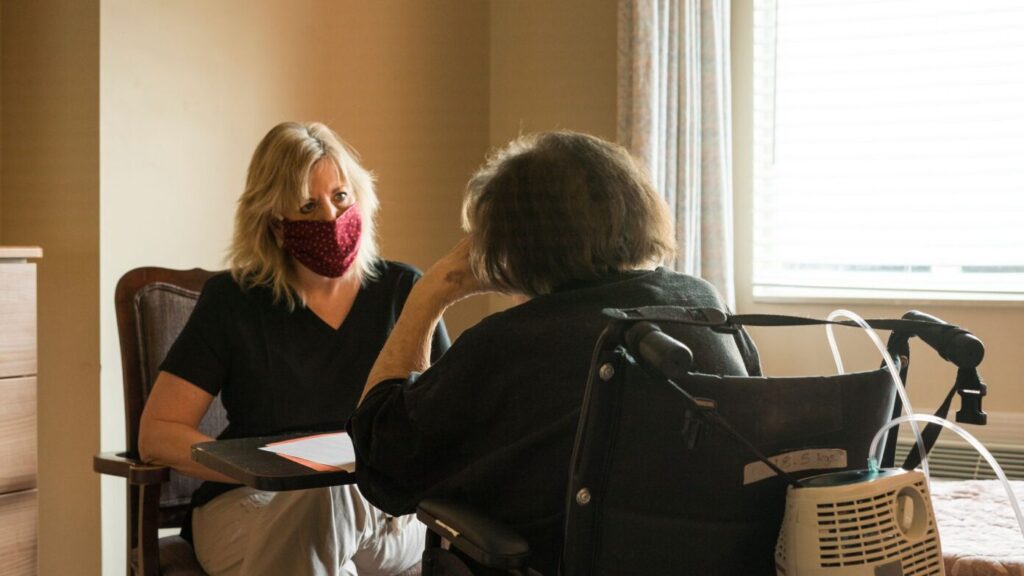 "And for someone who's already elderly, already has a mood disorder, already is mildly malnourished — it's very hard to come back from that."
Mr Durance says aside from the devastating effects of the virus, isolation is bringing even more detrimental effects to patients mental and physical wellbeing.
"It affects their mood. It affects their desire to eat, their desire to drink," he said.
"They go to bed, they stop walking, progressively they lose the ability to walk.
READ MORE: Victoria's Greek community in tears – 16 deaths at St Basil's, 22 Greek lives mourned
READ MORE: Victoria's deadliest day: 21 Covid deaths, 16 of those linked to aged care
"My concern is that, although the death rates in residential care patients will start to slow, then we'll see a very long tail of ongoing death rates.
"And they won't be attributed to COVID and they'll drop off the front page of the newspapers."
Mr Durance said he feared governments and the broader public would lose sight of the issue and would fail to properly review what went wrong.
Mary-Louise McLaws from the World Health Organisation's Experts Advisory Panel predicted that a quarter of Victorian aged care cases will die from COVID-19. The health expert says the public should remain vigilant, as the aged-care death toll is likely rise.
"It will continue sadly because Victoria has had a very large number of aged care cases and I expect at least a quarter of them to die," she said.