Victoria's Greek community has suffered, and continues to suffer, from a deadly virus that has so far taken the lives of approximately 22 people of Greek background.
In the latest figures announced by Victorian Premier Daniel Andrews, the state recorded 627 new coronavirus cases and eight new deaths today. One of these deaths was a Greek man in his 80s from the St Basil's nursing home in Fawkner, which has recorded 16 deaths alone. The mans death brings the total number of Greek Australian deaths to approximately 22.
Read More: Three Greek grandparents among the latest victims of the coronavirus outbreak in Melbourne
Greeks across Australia are left scared and confused at the dire situation in Australia's south-east. During the first lockdown on the 28th of March, Australia recorded a total daily peak of 469 cases. Yesterday, Victoria recorded 723 cases.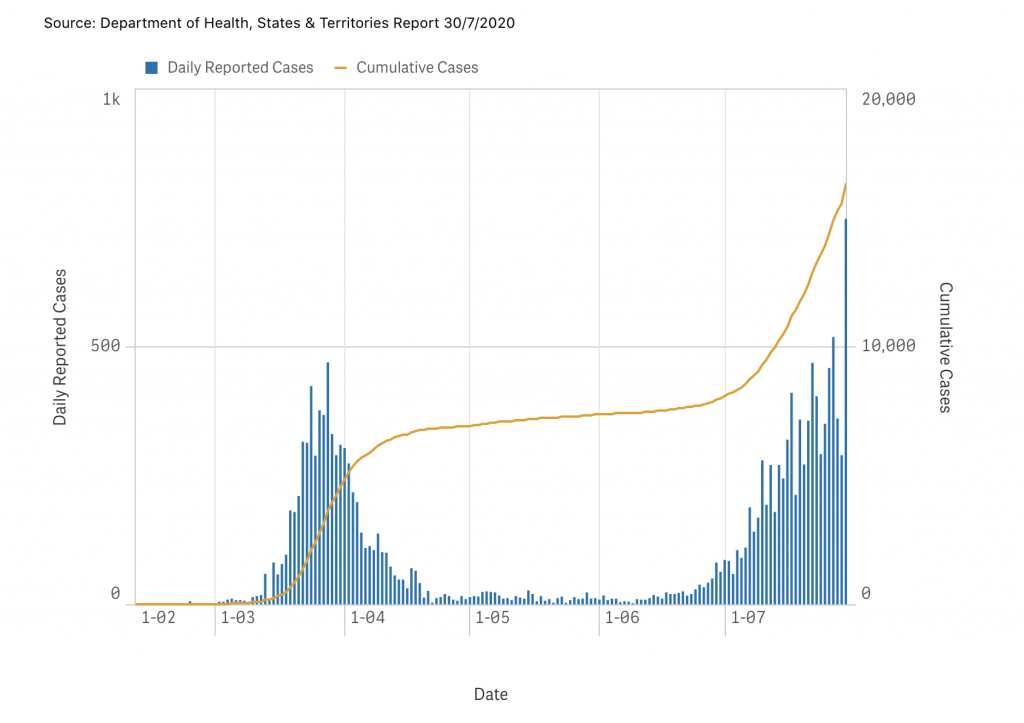 With elderly people greatest at risk, there is increased worry for residents of nursing homes who have been gravely affected. Prime Minister Scott Morrison today identified 13 problem homes, although 80 or more aged-care residences have been hit.
Multiple news outlets have reported on the disorganised management of the nursing homes, with family members of residents claiming their parents were simply "left to die".
The Herald Sun spoke with the daughter of Fotini Atzarakis, a St Basil's resident who died on Wednesday, who said her mother lived in a "hellhole" and her death was "preventable".
Spiros Dimitriou described the nursing home as a "war zone", seeing his 75-year-old father, John, on Saturday. He was allowed to see him a week after his family was told he had tested positive. They were warned to brace for the worst news.
Mr Andrews himself said, speaking about some of the private aged care facilities hit by COVID-19 outbreaks, "I would not let my mum be in some of these places, I just wouldn't."
Residents of nursing homes, along with people across Victoria, are being asked to brace for the impending rise in cases and the tragic loss of life in the next few days.