In the regional country town of Gundagai sits Australia's oldest Greek cafe and milk bar, opened in 1902 by Kytherian migrant Strati Notaras.
For the past 18 months, the art deco Niagara Cafe in Sheridan Street, as it is now called, has languished unsold on the real estate market, in what was its second public sale in 100 years.
In March 2021, a year and a half after the Niagara's long-time owners, the Loukissas family, put it up for sale, a buyer has been found.
Wishing to stay anonymous, Marya Stylli, a real estate agent for MasterSell Australia, confirmed that a couple has bought the Niagara and that after a refurbishment, the buyers plan to reopen it later this year and operate it again as a milk-bar and cafe.
In the book Greek Cafes & Milk Bars of Australia, authored by Leonard Janiszewski and Effy Alexakis, the Niagara, Australia's "wonder cafe", is described as "a magnificent example of the classic country Greek cafe".
After opening in 1902, the cafe has been run by Greek-Australians continuously throughout its history.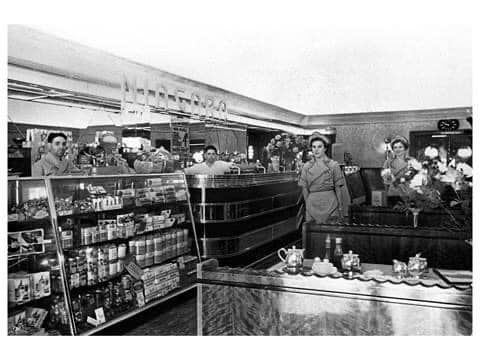 "The Niagara's recent sale has brought into sharp focus the socio-cultural and historical significance of the enterprise and the building," says Mr Janiszewski.
"It is essentially, the finest remaining specimen of its kind; a jewel of the period when Greek cafés nourished the nation's appetite for a good feed after a long country drive, or before or after a night out at the flicks."