Greece's Secretary General for Greeks Abroad and Public Diplomacy, John Chrysoulakis, has sent his congratulations to the President of the Greek Community of Melbourne, Bill Papastergiadis.
Congratulations were in order after Moray & Agnew Lawyers Melbourne, which is headed by Mr Papastergiadis, was ranked amongst the leading firms in this year's Legal 500 Asia Pacific Directory.
Moray & Agnew was recognised as a leading firm in Asia Pacific and ranked from top 10 to top 25 in four major areas of practice – Construction, Insurance, Real Estate, and Labour and Employment.
"Warm congratulations to a great friend and the President of the Greek Community of Melbourne, Bill Papastergiadis, for the important distinction of his law firm…" Mr Chrysoulakis said in his statement.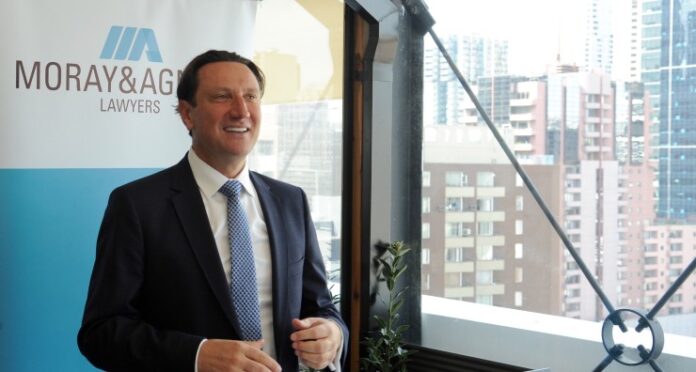 "I am particularly happy because a leading Greek expatriate from Australia with a great work ethic, both in the professional arena and in the Greek community, received this high distinction. I wish him success always!"
For his part, at the time of the announcement last week, Mr Papastergiadis said he was "delighted that so many of our lawyers and practice groups have been applauded as the great lawyers they are."
"This continued recognition firmly places our firm amongst Australia's leading law firms. This is a fantastic achievement by our dedicated staff," he said.
Legal 500 is a leading directory of law firms in over 150 global jurisdictions, and annually ranks law firms based on independent feedback from thousands of corporate counsel and other law firm clients.