Ambulance Victoria paramedic Steven Gelagotis has been bearing the brunt of Melbourne's Delta wave. 
He says the COVID-19 pandemic has brought on new challenges for paramedics.
"It's definitely changed the way we use our personal protective equipment (PPE)," he tells ABC's News Breakfast, saying it adds to the "physically exhausting" and "draining" work of 14-hour shifts.
"I always say to my friends, 'If you came out here and saw the devastating effects [COVID-19] has had on people in their lives, you would totally understand'."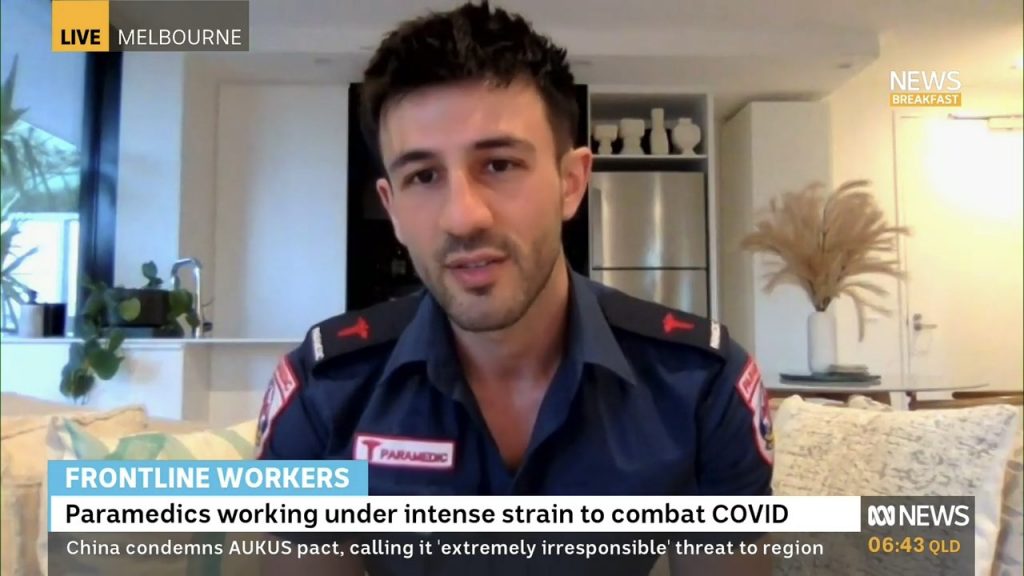 Gelagotis contracted COVID-19 in August last year and implores people to get vaccinated if they hope to avoid that battle themselves.
"It took me 8 months to get better and I didn't have the choice to get the vaccine then," he says.
"If it's not for you, do it for your loved ones… I wouldn't want to weigh up those odds."
Victoria has recorded 510 new cases and one death.
Gelagotis says his greyhound Lucy has been his "saving grace" through it all.
"I come home and you know what dogs are like; regardless of what you do, they are always there for you and they greet you with a smile," he says.
"I think my neighbours probably think I've lost it because I talk to her all the time."
Source: ABC News