The Australian dairy industry is preparing to fight an EU ruling which vows to restrict cheese manufacturers outside Cyprus from marketing their products under the name 'halloumi.'
Cyprus, which has a population of about 1.2 million people, has hailed the decision to recognise the famously grillable cheese as a product distinct to the divided Eastern Mediterranean island after a seven-year wait.
READ MORE: Cyprus' halloumi cheese wins EU protection.
But the move is set to cost local Australian cheese manufacturers tens of millions of dollars, according to the Australian Dairy Industry Council (ADIC).
If the EU's demands are adopted, about 56 cheese products in the Australian market would be impacted, hitting a large proportion of local production and exports, imposing considerable and unnecessary costs for many parts of local industry and their regional communities.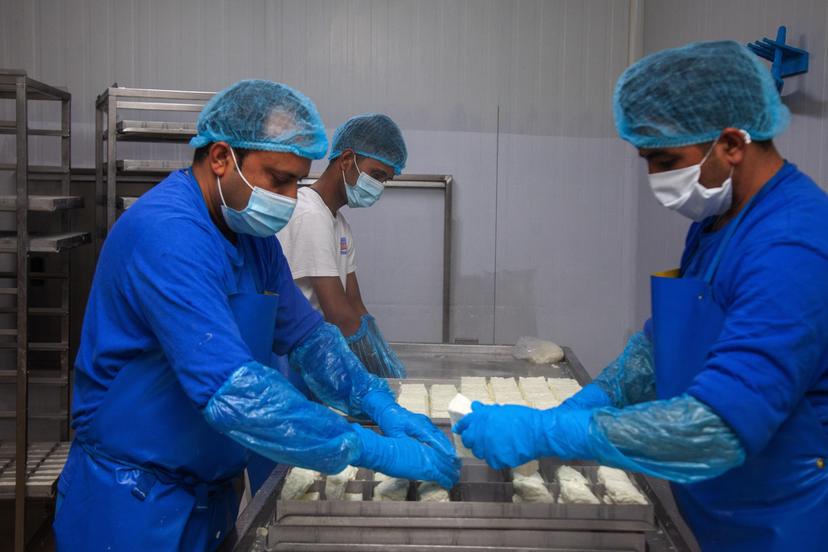 The semi-hard cheese made from goat and sheep's milk is produced in numerous countries, including Australia, Britain, Canada, New Zealand and several in the Middle East. A lengthy battle in Europe resulted in British cheese makers calling their product "Squeaky Cheese."
Cypriot dairy farmers call the cheese their "white gold" because it's the nation's second-biggest export – earning a record $385 million last year – mainly to the United Kingdom, Sweden, Germany and Greece.
But Chair of the ADIC, Terry Richardson, says the EU's demands are unreasonable as the origins of the cheese are irrelevant.
"Halloumi is a cheese that can be, and is, produced anywhere in the world. The origin of the cheese is irrelevant because the name is generic and associated not with the region in Cyprus, but with a certain taste, texture and functionality," Mr Richardson told the Sydney Morning Herald.
"Claiming there is a special knowledge that only producers in Cyprus possess is absurd and will lead to an unfair and anti-competitive outcome."
Australia – EU Free Trade Agreement (FTA):
The EU has long-insisted that Australia adopts its Geographical Indications (GIs) system under the pending Australia – EU Free Trade Agreement to protect products that it believes possess qualities associated with certain European regions.
While halloumi is not listed as a GI request under the pending agreement, it could be added once the trade deal comes into effect.
Australian Dairy Products Federation President, Grant Crothers, told the SMH the GI system was anti-competitive, overly restrictive and "failed to take into proper account Australia's status as a multicultural nation and our significant European heritage."
Federal Trade Minister, Dan Tehan, added that while the EU had not asked Australia to protect the name as part of the trade negotiations, he understood the importance of the continued use of the term halloumi to the industry.
"The government will not decide to protect GIs under the FTA unless the overall deal is in Australia's interests and no action would be taken on any future GI requests without the government working with the Australian dairy industry first," he said.
Source: The Sydney Morning Herald.