Pharmacists were overwhelmed by the amount of interest on their first day of delivering the AstraZeneca vaccine in western Sydney, the Australian Financial Review (AFR) reports.
About 70 to 90 pharmacies in Fairfield, Liverpool and Canterbury-Bankstown started administering the vaccine this week as the NSW government hopes their community connection will overcome vaccine hesitancy and lead the way out of lockdown.
Alex Papadimitriou of Harper's Pharmacy in Earlwood, within the heavily restricted Canterbury-Bankstown area, told the AFR he had already requested more vaccines than the 300 a fortnight he was allocated based on the strength of Monday's bookings.
READ MORE: Reverend Father George Liangas from Burwood features in NSW Health's COVID campaign.
"We thought we'd have more resistance to AstraZeneca but a lot of people have realised it's safe," Mr Papadimitriou told the AFR.
"We definitely feel – talking among pharmacists and our staff – that there has been a turnaround."
The pharmacy had booked 35 vaccinations for Monday with little advertising, and most of the appointments were for people in their 40s and 60s.
READ MORE: Dr James Giallussi helps convey COVID-19 messages to Sydney's Greek community.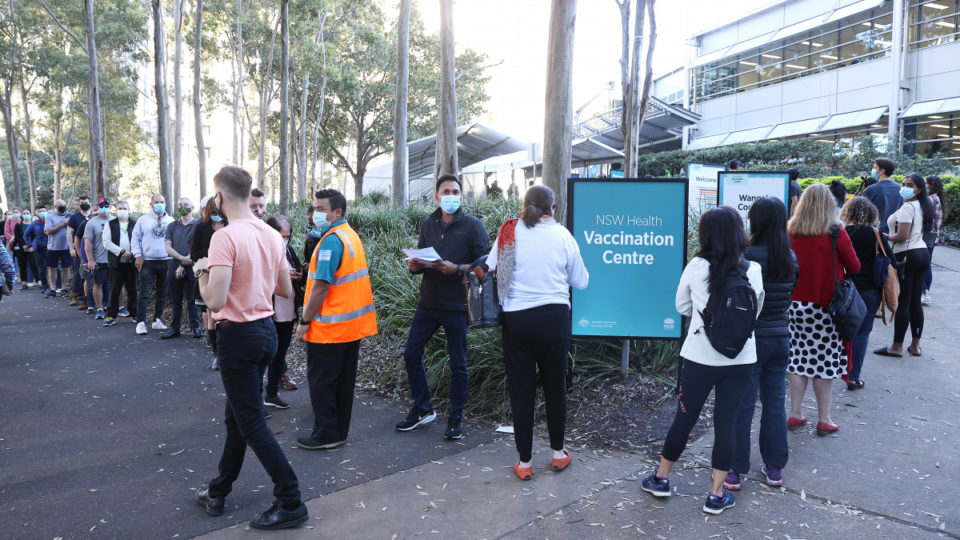 But Mr Papadimitriou said he received the biggest inquiries from younger people, to whom pharmacies are prevented from administering the vaccine.
"The worst part has been we've turned away, over the last two days, more than 20 people who are under 40," Mr Papadimitriou told AFR.
"I'm pleasantly surprised that most of them would be happy to go ahead but we had to refer them on to the GP so I hope the government does change that."
Source: The Australian Financial Review.
READ MORE: Dr Voutos and Dr Keramianakis join 'culturally inclusive' medical health centre in Bankstown.