Slain Melbourne woman Courtney (Konstandina) Herron, 25, would still be alive today if her killer had not won a legal appeal to walk free from jail weeks earlier, despite him being convicted of pulling a knife on his former girlfriend and trying to choke her.
This violent criminal past of Henry Hammond, the man responsible for the brutal bashing of Courtney at Royal Park in May last year, was revealed in an exclusive report on A Current Affair last night.
In what Courtney's family have described as a double blow, Hammond won't be jailed for killing the aspiring social worker but instead be sent to a psychiatric facility, following a decision by prosecutors to consent to a "not guilty" plea on the basis of mental impairment.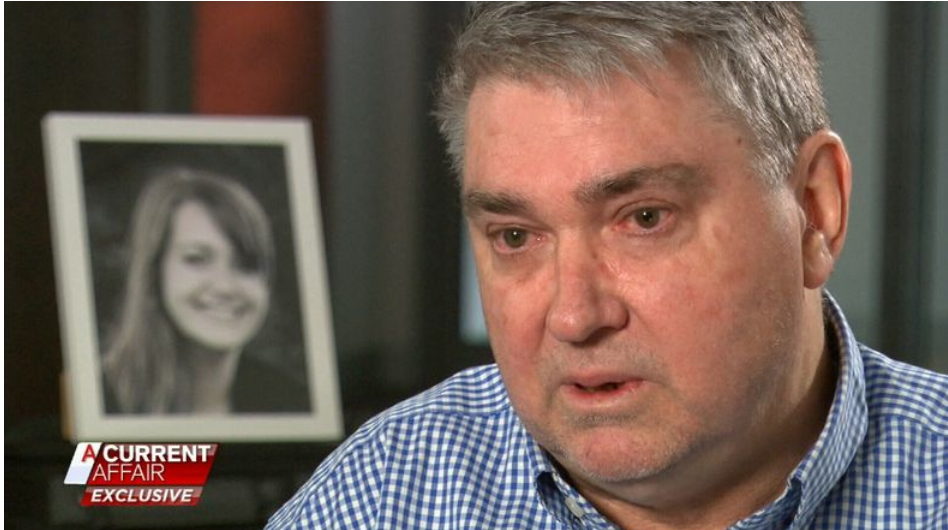 "My daughter would be alive now if he (Hammond) wasn't released. It's had a devastating impact on her family, particularly her siblings who are struggling to get through this," Courtney's father, John Herron, said on the program last night, adding that the justice system had failed.
"We couldn't have an open casket funeral. Her head had to be reconstructed, such was the brutal nature of the crime."
Court records reveal Hammond was sentenced to 10 months' jail in December 2018 for his sickening attack on a former partner, which happened while he was out on bail for resisting police.
Just over three months later he was jailed by a magistrate, who said Hammond posed a danger to the public. The now-killer appealed to a higher court, arguing the sentence was "manifestly excessive."
A county court judge agreed, shaving months off the now-27-year-old's sentence and placing him on a 12-month Community Corrections Order instead.
Three weeks later, Courtney was dead. That's despite a judge admitting the community corrections program was at odds with the killer's free-spirited "nomadic" lifestyle, where he did not have a home base. He agreed Hammond had an "inability to control his impulse."
Mr Herron, who is a lawyer, said he was "astounded" by the circumstances of Hammond's early release on appeal.
"The fact he was released from prison, early, on appeal (and) went straight onto the street, consumed ice and killed my daughter, there seemed to be some deliberate intent," he said.
"Police said he was lucid in his interview, knew what he was doing, but no psychiatric assessments say he didn't know what he was doing."
Mr Herron also took aim at today's decision by the Office of Public Prosecutions to consent to Hammond's claim of mental impairment, meaning he can't be found guilty and will never be convicted. Instead Hammond will be sent to a psychiatric facility, where he could be released after several years.
"He could have days trips. Be out in 10 years (on) unsupervised day trips," Mr Herron said.
"Courtney was a really intelligent, vibrant girl. She could have put her mind to anything. She doesn't have a voice anymore and to really have this conclude in this way, where it's a not guilty outcome for a killer who's provided a confession, it's very devastating to us."
Hammond will return to the Supreme Court for a Consent Mental Impairment Hearing on August 17.