Christian Porter and barrister Sue Chrysanthou SC have been ordered to pay $430,200 in legal costs to Joanne Dyer, a friend of a deceased woman who had accused the former Attorney-General of raping her three decades ago.
It came after Mr Porter launched legal proceedings against the ABC, when the broadcaster published a story about an unnamed cabinet minister accused of a historical alleged rape.
At the time, Dyer began her own legal action, seeking to block Chrysanthou from acting for him.
READ MORE: Christian Porter's defamation barrister, Sue Chrysanthou, faces legal action.
Dyer argued successfully that Chrysanthou had a potential conflict arising out of a meeting about a separate matter between the two women in November 2020. A federal court judge ruled in May 2021 that the lawyer had received confidential information which was relevant to the case and could present a "danger of misuse."
Four days later, Porter dropped his case against the ABC, despite failing to secure an apology or retraction from the public broadcster.
Instead, the ABC agreed to pay mediation costs and publish an editor's note stating it "regretted" that some readers had "misinterpreted" the article "as an accusation of guilt against" Porter.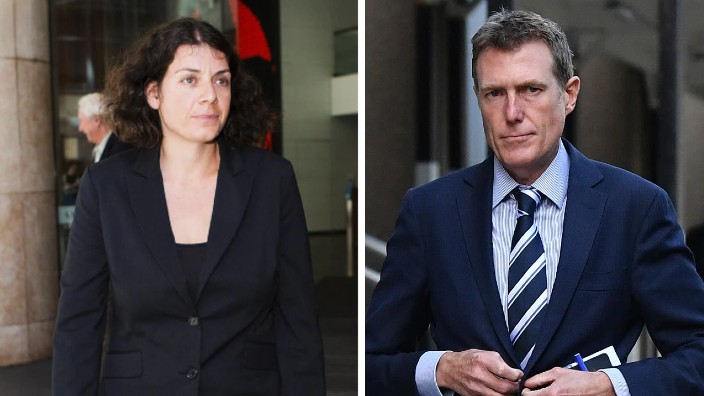 READ MORE: Sue Chrysanthou is one of three laywers helping Christian Porter sue the ABC for defamation.
The separate case between Dyer and Chrysanthou has continued to make its way through the courts. Following the decision that Chrysanthou should stand aside, lawyers for her and Porter sought to have the costs claim reduced, as well as access to timesheets and invoices to challenge the claim.
But in a brief hearing on Wednesday, national judicial registrar Tim Luxton found Dyer was entitled to costs of $430,200 as part of a lump-sum payment. The costs order applies to both Chrysanthou and Porter, The Guardian reports.
Source: The Guardian.