Three men have been arrested after dozens of people were protesting Melbourne's lockdown at Eaton Mall in Oakleigh today.
The Greek Herald's Melbourne correspondent was on the scene and he said an estimated 50 police were attending.
The largely maskless group clashed with police and became vocal towards them, swearing and shouting, according to Nine News.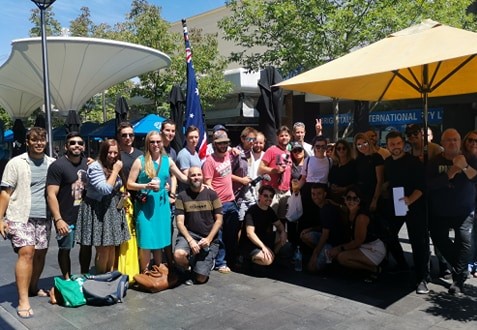 "A 40-year-old Huntingdale man was released pending summons for breaching Chief Health Officer directions and failing to obey police direction," police said in a statement.
"Two men, aged 43 and 65, were issued with an infringement notice for breaching Chief Health Officer directions."
Earlier, Mr Kostas Kountanis told The Greek Herald, they were there to "protest quietly."
"We are here to protest quietly against the lockdown as it deprives us from our rights and freedoms," Mr Kountanis said.