TV presenter and RN Drive host Patricia Karvelas has spoken out about her difficult childhood, her pathway into journalism and her negative social media experience in a 'tell-all' interview with ABC News.
The Greek Australian journalist described her childhood as the "typical, Melbourne, immigrant family" story, with her parents migrating from Greece in the late 60s. Living in "two worlds", Karvelas said she was raised with very little. Her and her older sisters, Sue and Voula, were the first generation in their family to go to university.
When Karvelas was eight years old, her parents died suddenly and she was raised variously by her maternal grandmother and two sisters, who are 11 and eight years older.
"As a little kid she was so full of life and energy and I was worried she'd become quiet and introverted," Voula Karvelas recalls.
"But she kept bottled up whatever was hurting or worrying her and stayed vibrant and vivacious.
"Aside from the actual loss itself and all the grief, the negative side of it was her not having a stable place to live.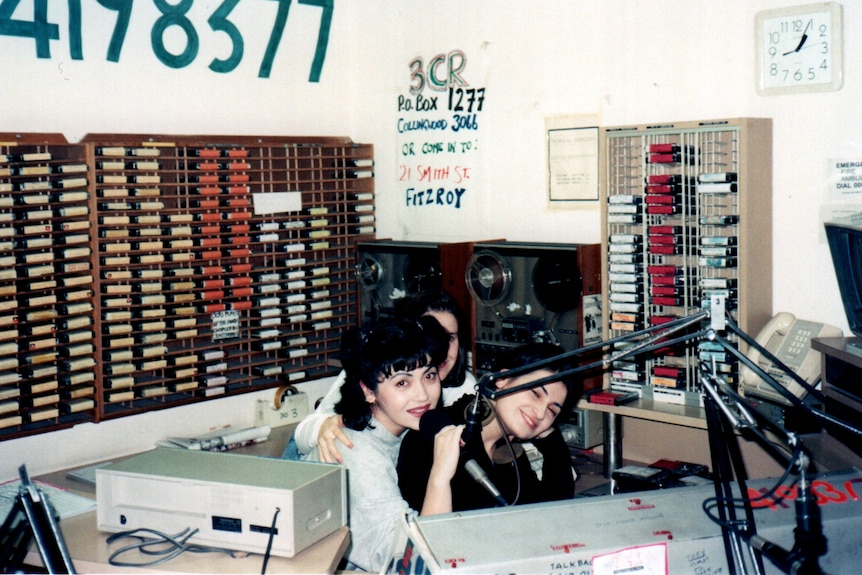 "She lived with grandma, then Sue and then me and she was constantly changing schools. But she always just tries to find the positive in change and adapts.
"I imagine she'd be really good as an astronaut, or something like that — the oxygen would be cut, they'd lose communication with earth and she'd be like, 'OK, that's happened, let me think, let me think'. And we just move forward."
Patricia Karvelas says the deaths of her parents had a profound impact on shaping the person she is today.
"My childhood wasn't easy, but I don't want to be the victim, and I've always believed you can make good things out of anything so for me, it drove me,' she says.
"I'm very certain that I would not have achieved the things I have if it wasn't for that drive because I, from a very early age, thought if I don't make something of myself, I don't think I've got a safety net here that's going to keep picking me up.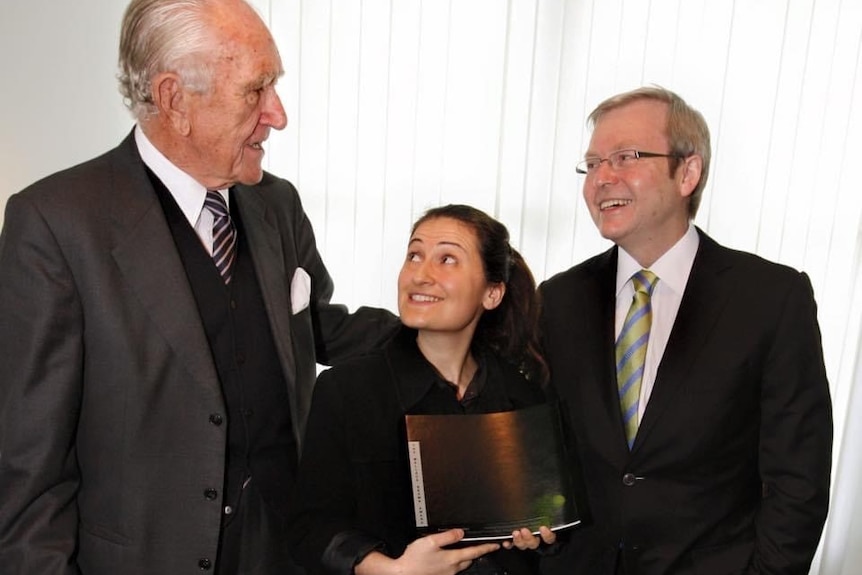 "So, from a very young age, I've never ever had a week where I haven't earnt an income. I've always been supporting myself and pushing myself and, I often say this when I do school talks, I was never the smartest kid in the room or the prettiest kid in the room, but I was always the hardest working.
"I wasn't handed anything and most of the doors that have opened for me have been because I kicked them down, but I also had a great system, free education, that helped me step up and if it wasn't for that I wouldn't be here."
Voula Karvelas says her little sister had a keen interest in politics and ideas, inspired by her Greek heritage.
Propelled by a fierce sense of fairness and belief in equal opportunity, she briefly considered becoming a lawyer "defending oppressed people" but journalism offered the chance to make a broader difference in the world.
"For me it was only ever going to be journalism," Karvelas says.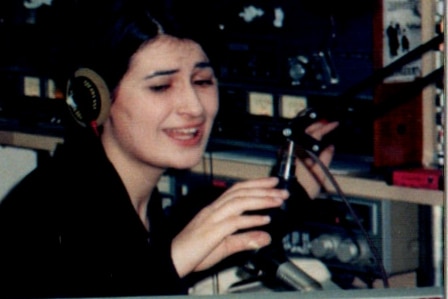 "I have always loved telling people's stories and I see journalism as having an impact on changing people's lives.
"Powerful journalism is making the country the best place it can be by telling the stories of unfairness, and hopefully trying to shift the things that are wrong, holding people to account, being part of big social change."
Patricia also spoke in her interview with ABC News about the social media criticism faced online, which surfaced when she went publicly open about being gay.
"I think it's really important for young people to have proud leaders, but I am very cautious about it being my only identity, because there are many parts of me," she says.
"I have to bring my full self on air because I think if you're hiding a part of yourself your work is not as good, so I made a very conscious decision that if I was to bring my full self that means that occasionally people would hear the female pronoun when I refer to my family, they will hear 'my partner, she's cooking dinner'.
"And I'd say that a couple times a week, I'll get 10 text messages from gay people thanking me — I don't do it to get a thank you — but they are thanking me for not being ambiguous about that because too often people have been ambiguous, not because they've done the wrong thing, but because they've been worried that the audience won't be okay with it.
"I reckon we have to respect that the audience in 2021 is smart enough that they can cope, they do cope and they are very respectful largely."
Read Patricia's full interview with the ABC here: https://ab.co/3aEijWB