By Evelyn Karatzas
Everyone knows about the beautiful yet touristy Mykonos and Santorini with the spectacular sunsets, blue and white domed churches and buildings, or the ancient ruins in Athens like the Acropolis, but why not switch it up this year and discover something new in Greece?
If this sounds like something you would be into, then here are five places you need to visit and why.
Lemnos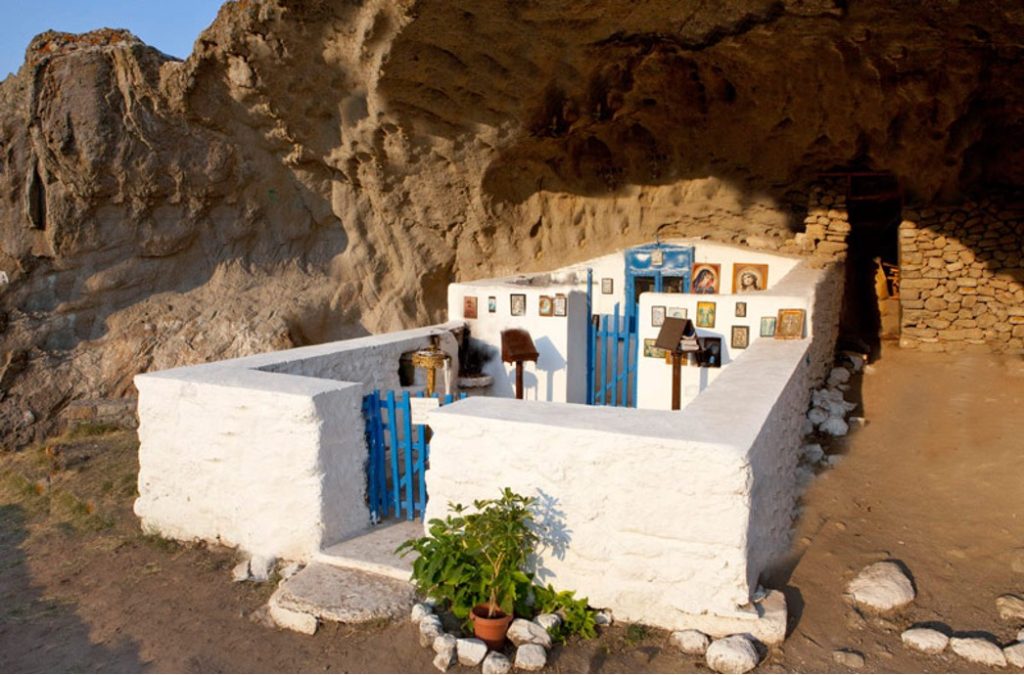 Located just a 9-hour ferry trip from Athens' Lavrio port, or a 45-minute flight via Eleftherios Venizelos International Airport, Lemnos is a great destination if you're after authentic Greece, without all the tourists. 
It is the eighth largest island in the country with a rich history, an amazing night life, beautiful, picturesque churches and scenery, delicious authentic food and boasts five of 515 Blue Flagged beaches in Greece.
The island is home to the only sand dunes in all of Europe (which make you feel like you're in the Sahara Desert), it has the only church in the world that's without a roof and situated in the middle of a mountain (Panagia Kakaviotissa), and it has a special bond with Australia as you can visit the ANZAC War Memorial and follow the government sponsored ANZAC trail.
Not only is Lemnos more affordable than many other islands in Greece, but it is a gastronomy delight for foodies worldwide. Whilst there, make sure you try the island's speciality dish of 'kokkora me flomari' and sweets called 'Venizelika.' Eat ice-cream whilst taking a stroll down the Romeiko Yiallo or walk up and down the picturesque agora and take a break and have a gyros at the Palio Limani.
Naxos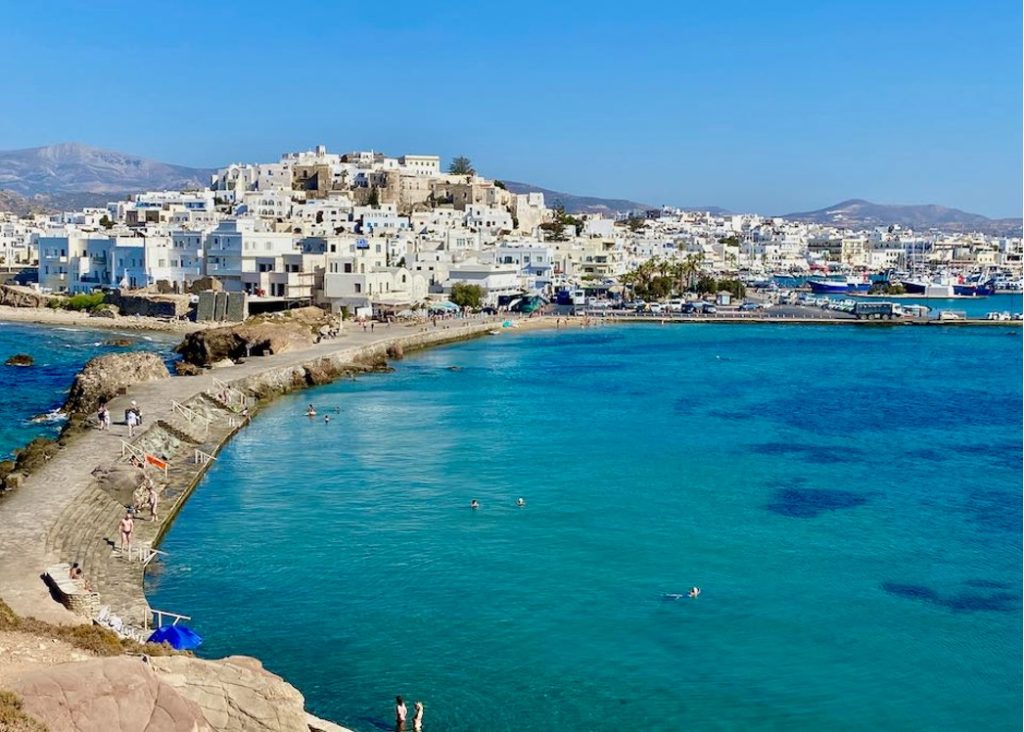 Naxos is the largest island of the Cyclades in the South Aegean Sea. It is well known for its long sandy beaches, ideal for windsurfing and kitesurfing due to the wind conditions on the island.
It is also well known for its famous cheeses like arseniko and anthotiro and has the impressive 'Portara' which is the last remaining door of the temple of Apollo. Naxos has many fertile valleys, mountainous villages and rich history.
Although close to Santorini and Mykonos, Naxos is far less expensive, and food and accommodation is more affordable. Naxos has beautiful shallow beaches which makes it a great place for families with young children.
Milos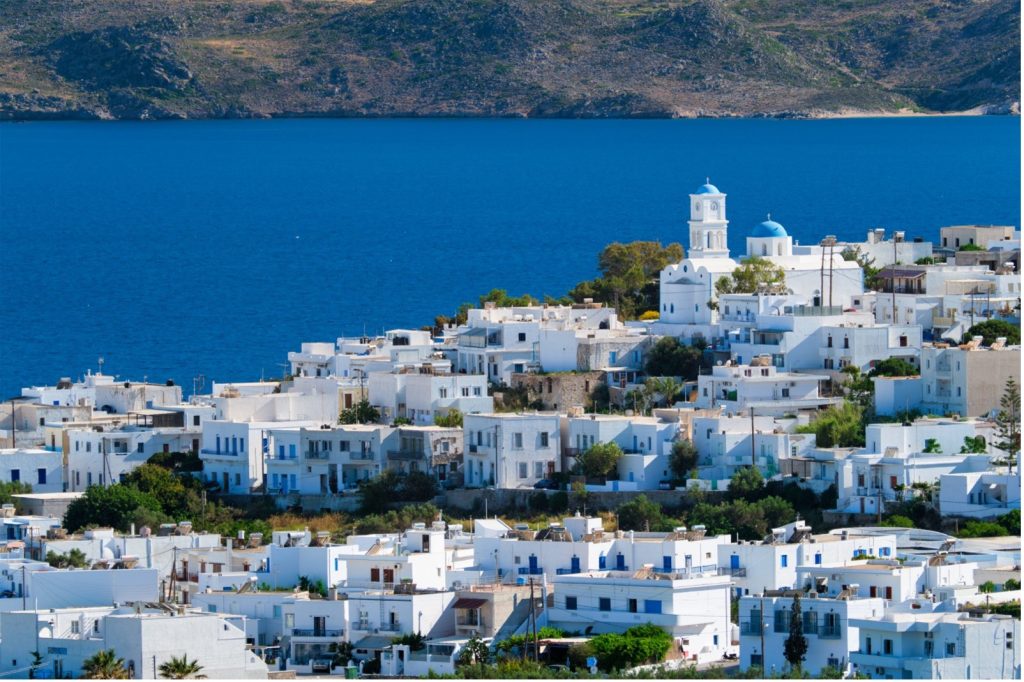 Milos is another place you must visit in Greece, which is located in the Southern Aegean Sea, just north of Crete. The volcanic Greek island is best known for its beautiful landscapes and coastline which is home to more than 40 amazing beaches.
When visiting Milos, travellers can go snorkelling, kayaking and cruising to visit neighbouring islands and visit places such as 'Kleftiko' and the Sykia Cave. People can also visit the Konstantakis Winery and do some wine tasting and so much more. If you're looking for an island to see, that's nice and blue, Milos might just be the island for you.
Kefalonia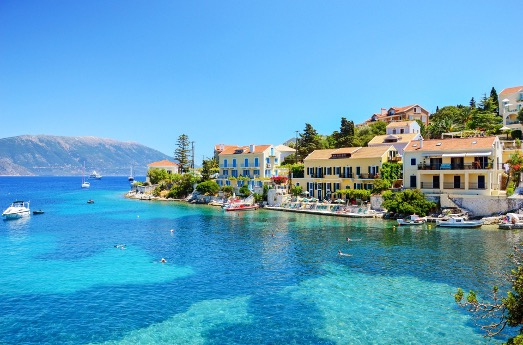 Kefalonia is the largest island of the Ionian Sea. It is known for its beautiful limestone cliffs and bright turquoise blue beaches. Myrtos Beach is a favourite.
Green loggerhead turtles can also be found in the capital of Argostoli early in the morning when the fisherman come back from their early catch.
At trip to a vineyard is a must on this island, as is a trip to Mellisani Cave, Friskardo and Asos. Kefalonia has something for everyone and is worth the visit.
Chios
Chios is the fifth largest island in Greece. Nestled in the Aegean Sea, you will find this beautiful island has a rich history featuring medieval villages and traditional architecture.
Also known as the 'Mastic Island,' Chios is most known for its 'mastiha' production, which comes from the hardened sap-like resin, harvested from the island's Mastic trees. Many things are made from the mastic including chewing gum, drinks, alcohol, medicine, beauty products and it is also used in cooking. As you drive around the island you can witness orchards of these trees as far as the eye can see.
Chios also has beautiful traditional villages, each one unique to the next, and is a great family-friendly island to visit.