By John Voutos.
Kayla Itsines has spoken about living with endometriosis and her Sweat fitness programs in an exclusive interview with Women's Health.
The Greek-Australian fitness influencer opened up about her battle with the disease that saw her undergo surgery.
"I had so many cysts burst in the 12 months leading up to that surgery," she tells Women's Health's Alex Davies.
"I was just glad to have my body back – just internally to feel like it's my body again. I got my first period which was a lot lighter – it wasn't an ice pack here and a heat pack there and needing to sit on the shower floor. There wasn't that big drama.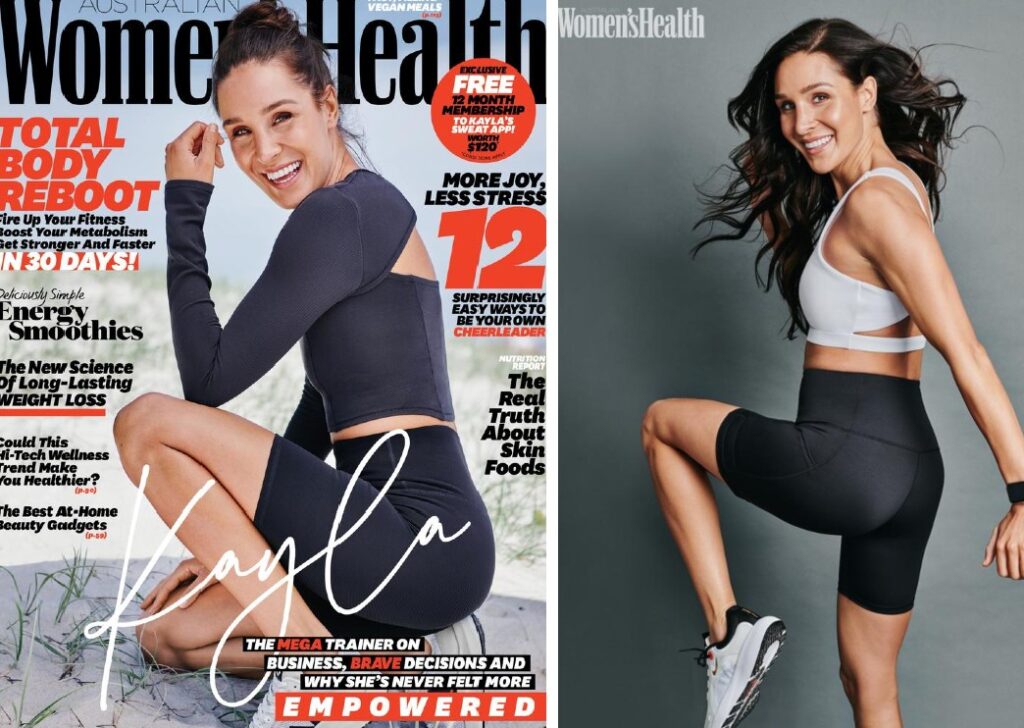 "Maybe an aspirin or anti-inflammatory, but not heavy meds to combat all this pain. It's just different, it's way better."
The Adelaidean is best known for her meal-planning and workout app Sweat with Kayla and boasts 12.8 million Instagram followers.
She founded her Sweat fitness programs with ex-fiancé Tobi Pearce and details their separation in the latest Women's Health issue. 
She says the separation was hard, but that she & Tobi are in a good place.
"For everyone, and for every woman, in that situation, it is a really hard time," she said. "I think what's important is to just take time to adjust to life by yourself."
Itsines is in a new relationship, although is keeping details secret for now.
"It's early days," she said. "I'm super happy. We have a strong sense of family and a love for fitness (in common)."
She also reveals why she shelved the Bikini Body Guide (BBG) label, once a core element of her Sweat fitness program.
"I felt that, to be honest, BBG seemed outdated," she said.
"It wasn't something I wanted [my daughter] Arna to grow up with. It was an acronym developed 10 years ago with positive intent, of course, and this incredible and amazing community has grown."
Source: Daily Telegraph.