Stem cell therapy is on the "extreme" end of treatments available for Denise Haridemos' rare condition, but it may be her last hope.
Denise recently had her request accepted to qualify as a candidate for a St Vincent Hospital research project into stem cell transplantation for severe sclerosis patients.
"I'll do whatever I can to help them do more research on this awful disease," Denise tells The Greek Herald.
"If I don't do this, then I don't know how long I'll actually last…"
Denise Haridemos was diagnosed with systemic sclerosis in 2009.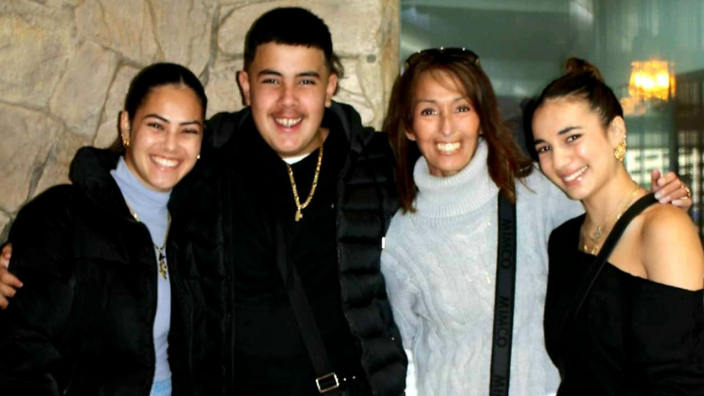 She's tried several different treatments since but was recently dealt a blow with the news that Methotrexate, the drug Denise originally used, did her more harm than good.
"[My specialist] decided to change my medication… because we noticed that my lungs had started to deteriorate quite dramatically."
Denise has taken Nintedanib for six to seven months now to treat her lung scarring but obtaining it wasn't easy.
Nintedanib isn't listed on the Pharmaceutical Benefits Scheme (PBS) and runs for about $80,000 a year, Denise says.
Her lung specialist, Dr. Stuart Schembri, had to request the Health Department to allow Denise to trial a drug that "slows [the disease] down and gives you more life", Denise says. 
There is no known cure for the roughly six thousand Australians living with scleroderma, but Denise finds solace in knowing her participation in the St. Vincent's Hospital trial will benefit other Australians living with the condition.
"I'm a pretty tough cookie. I just soldier on every day," Denise says.
Vicki Ann, Denise's sister-in-law, recently surpassed her GoFundMe goal for Denise within a single day of posting it.
Ann recently launched a GoFundMe to cover Denise's medical costs after she was forced to quit her job. In just a single day, they raised over $60,000.
"I'm just overwhelmed and really emotional because I didn't even know [the GoFundMe page] was a thing!" she says.
"One little child donated $10. That just broke my heart."