Greek roast lamb shoulder is a household favourite. The slow cooked meat with garlic, herbs and lemon just falls from the bone and is enjoyed by many. Add some potatoes and pumpkin and the meal is complete!
Take a look below to see how you can cook this tasty recipe with the help of 'Cooking by Vicki.'
Ingredients:
1 lamb shoulder.
1/2 teaspoon of salt.
A pinch of pepper.
Fresh herbs (mint, oregano, rosemary).
2 lemons (1 sliced).
6 cloves of garlic.
Olive oil.
1/4 cup water.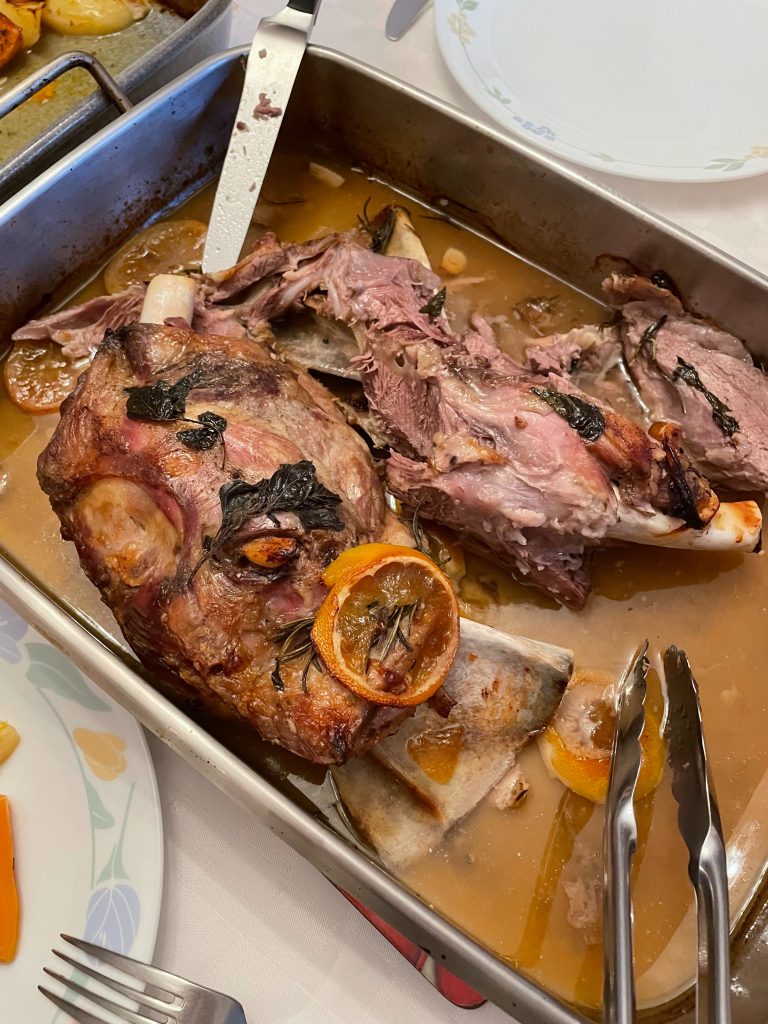 Steps:
1. Clean and trim fat off your lamb shoulder. Place in a cooking dish.
2. Cut small slits into the lamb shoulder and insert garlic cloves.
3. Season with salt and pepper.
4. Cut one of your lemons into slices and place around the lamb shoulder.
5. Sprinkle your fresh herbs (mint, oregano and roasemary) on top.
6. Drizzle with olive oil and a bit of lemon.
7. Add 1/4 cup of water into the dish.
8. Cover the dish with foil and place in the oven for 2.5 – 3 hours at 180 degrees.