It was Sunday, January 31, 1965 when the first Messinian Association's picnic, took place at the little coastal town of Victor Harbor in South Australia. From then on and every year until 2005, Greeks and philhellenes alike -from across the state- would gather to celebrate Greek culture and spend a weekend away with friends and family.
For the nearly two thousand Messinians who made South Australia home from the early 1950s the picnics, held on the Sunday of the Australia day weekend, became a staple and one of the most important events in their calendars. A great opportunity to celebrate the home country they left behind and pass on the love for the Greek culture and language to future generations.
A photo from one of the picnics, posted recently on the Association's social media pages was enough to bring up treasured memories reminisced by many generations of Greeks in South Australia.
'Adelaide like Athens, Victor Harbor like Kalamata'
"My mum would be up from about 3am to prepare a picnic for a king. We would line up for the special bus with other families. It was so exciting none of us kids could sleep. It was more exciting than Xmas or Easter. It is one of my fondest childhood memories," Mrs Panayiotakopoulos commented.
It was due to the tireless work of its dedicated members and volunteers and the support of the wider Greek community, that the Victor Harbor Messinian picnics became an institution which lasted for more than 40 years. One of them is Mr. Angelos Bouzalas, the Association's first secretary and current Honorary President.
"Our Association was established on October 4, 1959 aiming to assist Messinian migrants adjust smoothly in South Australia, support them when necessary and to help maintain our hometown's culture," Mr Bouzalas, 85, told The Greek Herald.
"We thought Victor Harbor was great for the picnics due to its seaside location. We hired buses to pick up people from specific spots around the city of Adelaide. Not many people had cars back then and we wanted everyone to feel included," Mr Bouzalas said.
Somewhere along the way to Victor Harbor, the buses would meet with the few Holden and Ford cars. And the celebrations would kick off. Some, would use the picnics as an opportunity for a short holiday at Victor Harbor.
"Thousands of Greeks attended. Not only Greeks but Australians as well. The local council knew we boosted the local economy with the event. They even supplied the power for us, that we didn't have the first years," he remembers, highlighting that the Association was never short of volunteers.
"If Adelaide is – as many claim – the Athens of the South, then Victor Harbor is certainly its Kalamata," reads an excerpt of the Victor Harbor Times newspaper, published on January 31st 1986.
Victor Harbor Messinian Picnics: A link between generations
The company, the food, the laughter and the memories transformed in a link that held together more than two generations of Messinians in South Australia.
"We would have more than 5000 people participating every year. Most would book rooms or houses and make a weekend of it. We had live Greek bands, lots of dancing and drinking and we would have a tent where we served food, sweets and drinks. The youth saw it as a day to meet with friends and display their latest fashion," said Peter Sardelis, a member of South Australia's Messinian Association, who for the last 25 years has also served as a committee member, treasurer, vice president and president.
"In 1994, the government made a decision to hold the Australia Day public holiday on January 26th. So the day was different every year and no longer a weekend. We continued to have the picnic for a couple of years after the change and held it on the Sunday before Australia day, but numbers declined and a decision was made by our then committee to stop the picnic," Mr Sardelis said.
Now, the new generations of Messinians in South Australia, are looking for a way to bring these iconic events back.
"My late father, George Mantis, made me a member of the Association the day I was born, so it's safe to say the club is in my blood," Kosta Mantis said.
"As a kid, the annual Victor Harbor Messinian Picnic was an event I was looking forward to, all year. My late father, who was a lifelong volunteer and President of the Messinian club, would leave home early on Saturday morning driving a truck full of meat to Victor, so my mother would drive my sisters and myself to Victor later that morning.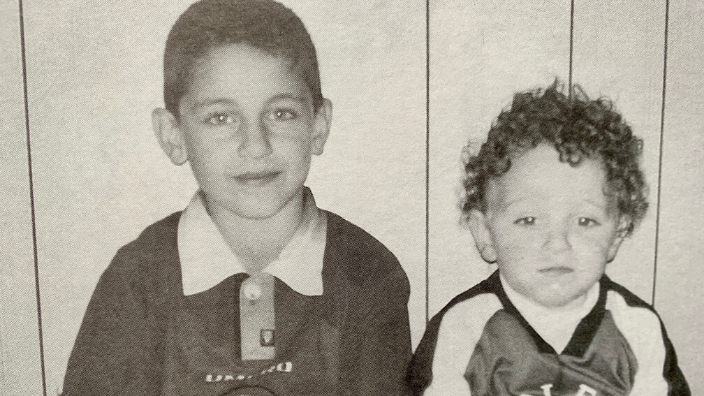 "It was so exciting because once we arrived, we would be greeted by cousins, friends and kids of the community we had grown up with. My most memorable moments of being away for the weekend was seeing the Penguins of Granite Island, Donkey rides on the sand, going on the Go-Karts and playing soccer".
"It would be great to bring an event like this back, in the future," concludes Mr Mantis, highlighting that it's his generation's turn to support the Association as passionately as previous generations did.