By Billy Patramanis
Maria Callas, born as Cecilia Sophia Anna Maria Kalogeropoulos, was born on the 2nd of December, 1923, in New York City.
Her parents were Greek immigrants, George and Evangelia. At around the same time as Maria's christening, her parents decided it would be best to shorten their last name to Callas.
Callas always had a passion for music and began taking piano lessons at the age of 7. However, her sister Jackie overshadowed Maria, as she was seen as 'beautiful and charismatic'.
Maria proved to be a wonderful singer, and it was her mother who insisted she pursued a career as a singer.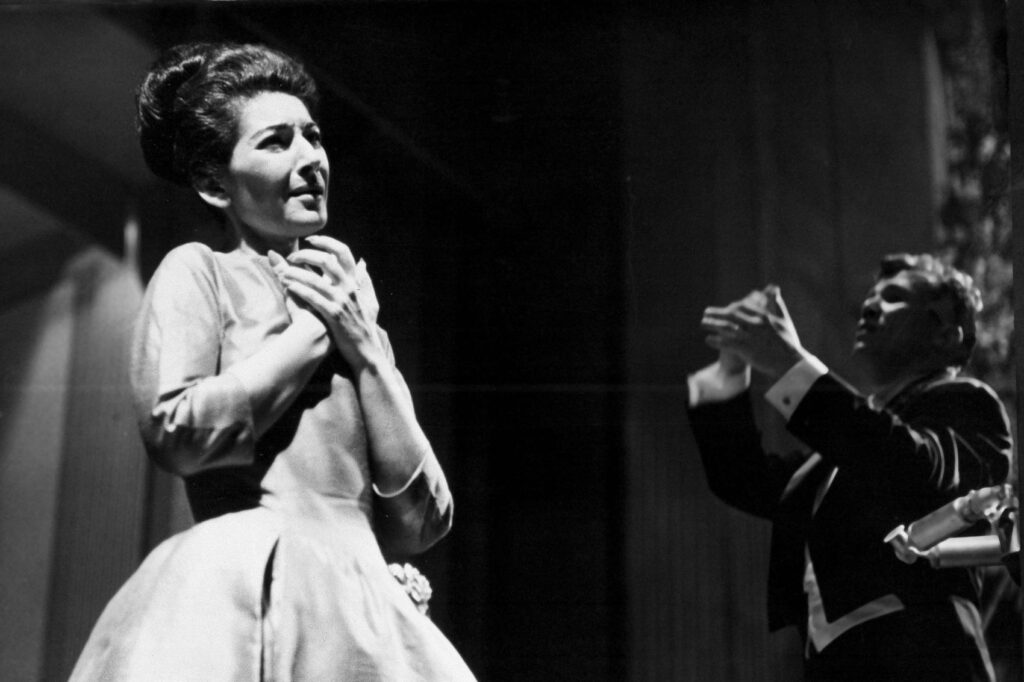 In 1937, Maria's parents got a separation, when she was just a teenage girl. Maria, her sister and mother moved to Athens.
While living in Athens, Callas began studying voice at a famed conservatory, by Elvira de Hidalgo.
Callas performed in her first stage production in 1939, in a school production of 'Cavalleria Rusticana'. She had such a powerful performance in the production that she was honoured by the conservatory for her excellence.
Her start into becoming a professional opera singer began in 1941 with the Royal Opera of Athens, when she was given a small role in Franz von Suppe's 'Boccaccio'. After an impressive performance, she got a lead role in 'Tosca'.
Having a promising start to her career, it was stalled due to the events of World War II. Because of this, she decided to move back to New York City to work with her father in the late 40's, but was rejected by a number of workplaces.
After failing to find work in New York, Callas moved to Verona. While in Verona, she met wealthy industrialist, Giovanni Meneghini, eventually marrying him in 1949.
While in Verona, she would again become an opera singer, making her Italian opera debut in August 1947, in 'La Gioconda'.
While she was recognised a fantastic singer, Callas would gain many critiques for her off-stage behaviour and antics, often being described as a diva. Callas was even nicknamed 'The Tigress'.
By 1954, Callas finally made her debut in American opera, debuting at the Lyric Opera of Chicago in 'Norma', which has since become one of her most famous roles.
Callas and her husband Meneghini divorced in 1959, after it became known she was having an affair with billionaire shipping magnate Aristotle Onassis. While Callas and Onassis were together, Onassis married Jacqueline Kennedy, much to the disappointment of Callas who continued to be with Onassis.
Callas' voice unfortunately began to deteriorate in the 60s, losing numerous roles. This led to a career change into teaching, where she directed master classes at the famous Julliard school in New York.
After her job as a teacher, Callas moved to Paris to live by herself privately. She unfortunately would later die in her Paris home, believed to be of a heart attack on the 16th of September, 1977. She was aged 53.