Haralambos 'Harry' Corones M.B.E was a "perennial", "exuberant", and "impish" hotelier, businessman, and freemason and is known as "the uncrowned king of the West". 
His career extended from cafés, silent-picture cinemas, vaudeville shows, all the way to hotels, but he's best credited for naming Qantas' first five aircrafts – Hermes, Atlanta, Apollo, Diana, and Hippomenes.
Corones also opened the first cinema in the remote suburb of Charleville in south-west Queensland.
His extensive legacy in the town is survived by the 90-year-old heritage-listed Hotel Corones.
Early life and career:
Haralambos 'Harry' Corones was born in Frylingianika, Kythera, Greece to fisherman Panayiotis Coroneos and Stamatea Freeleagus on 17 September, 1883.
Corones completed his military service as a first aid orderly at 21 years old. He emigrated to Sydney, Australia three years later and arrived on 10 August, 1907.
Six weeks later he moved to Brisbane to be with his mother's relatives and work in the Freeleagus brothers' oyster-saloon in George Street.
He moved to Charleville in 1909 where he bought and ran the Paris Café and a silent-picture cinema and vaudeville show with performers across New South Wales and Queensland in remote south-west Queensland.
He became an Australian citizen in June 1912 and married Eftehia, daughter of Father Seraphim Phocas, at the Holy Trinity Church in Sydney's Surry Hills on 29 April, 1914.
His involvement with Qantas began when he bought 100 original shares in the company in 1922. He catered for the airline, supplying picnic hampers and sit-down meals for transit passengers in a converted hangar at Charleville airport. 
Hotels remained his focus, however. He leased and demolished the Norman in Charleville in July 1924 to begin construction of the 50,000 euro luxury Corones Hotel. 
Hotels and aviation went hand in hand for Corones. Charleville was a stop-off point for the aviation industry and hosted a suite of visiting celebrities, including the Duke of Gloucester, Gracie Fields, and Peter Dawson.
In 1929, after five years of planning and construction, the new hotel contained a lounge and writing room, a dining-room for a hundred and fifty people, a private and a public bar, a barber's shop and a magnificent ballroom seating 320 people at a banquet. Upstairs were ornate bathrooms, 40 rooms and a private lounge. It was "the best equipped and most up-to-date hotel outside the metropolis".
There are now daily tours through the Hotel Corones celebrating the grand vision of architect William Hodgen and Corones himself.
Legacy: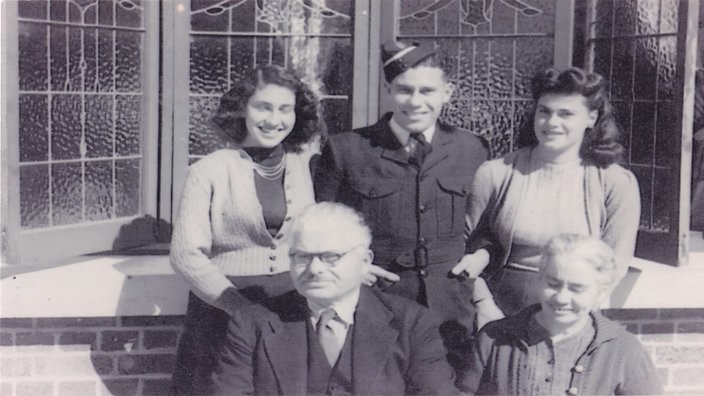 The Charleville Hospital nurses' quarters were named the Harry Corones Block. 
He served on local fire-brigade board along with the hospital's board and was member of the original committee of the ambulance centre into his later years.
He was appointed as a Member of the Most Excellent Order of the British Empire (MBE) in 1965.
Harry Corones died aged 88 on 22 March, 1972, at his resident hotel in Charleville.
His wife died two years later.
He is buried with Anglican rites in the local cemetery.
Source: ANU's Australian Dictionary of Biography (ADB), Woolly Days