In 1951, Christian Dior held one of the most iconic photoshoots in Greek fashion history, capturing women standing outside the Parthenon on the Acropolis. This month, the fashion agency recreated that famous photo for their new runaway show in Athens.
The show venue was set up at the Panathenaic Stadium in Athens, where the first modern Olympic Games were held and the only large stadium in the world constructed entirely of marble. The exclusive content Dior posted on social media regarding the show at the Panathenaic Stadium had more than 85 million views in just five days. 
The Central Archaeological Council (KAS), the main guardian of Greece's cultural heritage, green-lighted the use of several key sites for the shoot.
Dior's choice of presenting the new collection in Athens not only promoted the country but also brought in direct revenue for the state; some 700,000 euros just for the permits to conduct shoots in archaeological sites and museums.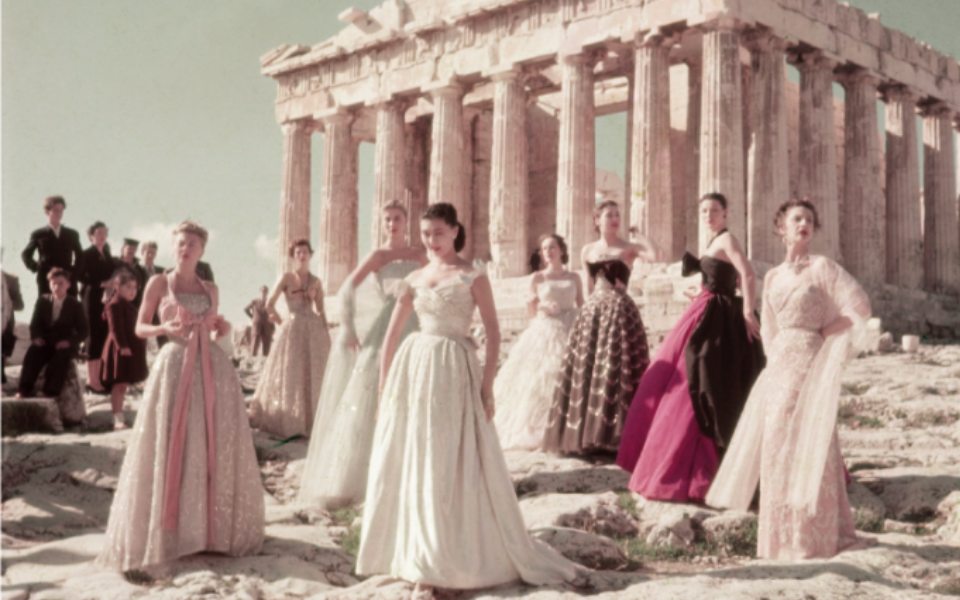 Speaking to Greece Is, Dior's chief communications officer Olivier Bialobos did not fully agree with the word "revival" to best describe the aesthetic spectacle taking place. "I would say that it is a new view of a historic photograph. We have definitely not attempted to recreate the 1951 photo".
The French selected 10 Greek female photographers to work with exclusively on this project.
Maria Grazia Chiuri was inspired by the works of Italian Surrealist Pioneer Giorgio de Chirico. Based on the profound memories of Greece, Maria Grazia Chiuri depicts a supernatural scene condensed in the contrast of silent light and shadow.
Mihalis Lefantzis said he always had a positive attitude towards the project, so the result only justifies his stance.
"The breaks, pauses and rhythm of this visual event were very interesting", he says.
"Until recently, the old school "gesture" of contrapuntal breaks from garments in harmony with fragments of monuments in the background attempted a formalistic veneer of sanctity, frozen in space and time. But there is nothing static or unchanged about sanctity.
"Despite the contrapuntal breaks with numerous historical references, I discerned that Dior's modern attempt is not a simple 'promotion' of the iconic brand on the Acropolis; it is a profound dialectic interaction with the monuments, redefining the idea of sanctity with particularly refined aesthetic criteria.
"On the opposite end of the spectrum I see a conservative version of this veneer of sanctity, which is gambled with to promote subjective needs and claims on monuments and archaeological sites. Of these two versions, the more experimental but also more progressive is the former, the one adopted by the Greek state."