Theodoros Kolokotronis, Alexandros Mavrokordatos and Lord Byron have all been immortalised in LEGO by Australian "Lego Classicist," Pop-Artist and Historical Archivist, Liam D. Jensen.
Mr Jensen was asked to create these specially custom-designed LEGO figures by The British School at Athens' Director, Professor John Bennet, to mark the 200th anniversary of the Greek Revolution.
He instantly set to work to create one-off figures which are almost exact replicas of Kolokotronis (General of the Greek War of Independence), Mavrokordatos (one of the first political leaders of independent Greece) and Lord Byron (a Philhellene).
But Mr Jensen says on Facebook that he did have some difficulties when recreating Kolokotronis.
"Theodoros Kolokotronis was probably the most challenging figure I have made to date, as often he is depicted in his dress uniform with a very specific looking helmet that simply does not exist in any of LEGO Group's existing parts (as I never use 3rd party parts or 3D printed parts)." he wrote in an artists note.
"So I talked to my friend Constantinos Vasiliadis from the Acropolis Museum, who informed me that Kolokotronis was only depicted in the helmet after the War of Independence, and before that he was more often depicted with a sariki or small hat. And so with Constantinos' advice, I designed the portrait with that in mind."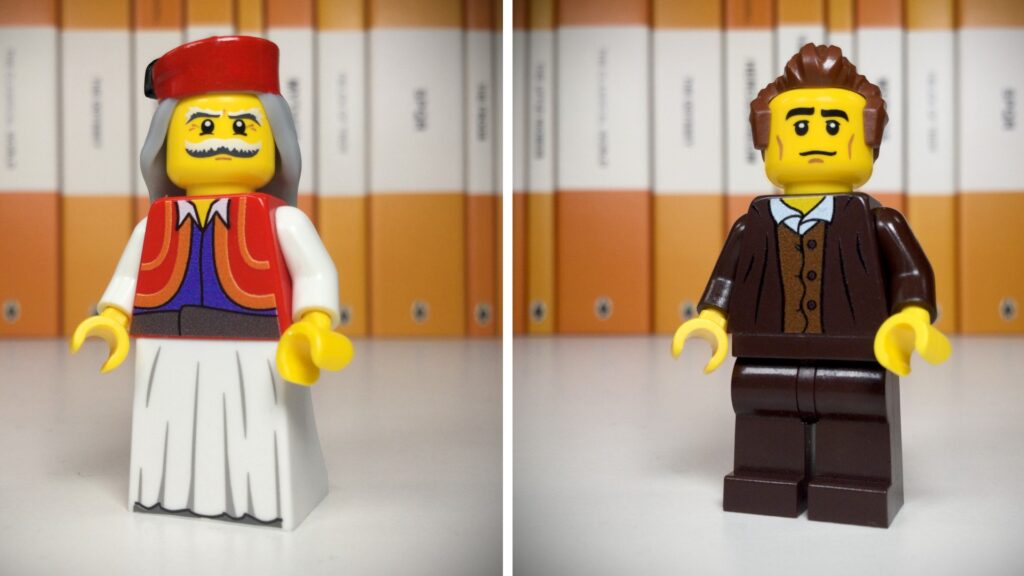 All we can say is that we LOVE the idea!
The Lego Classicists Family is an educational project that combines history and pop-art to engage with the art and culture of the ancient world and the people who study it.
Liam D. Jensen is a Pop-Artist and Historical Archivist who is most well-known for his portraits of notable classicists and historians around the world using the medium of LEGO mini figures. These include Professor Mary Beard (Cambridge University & TV presenter), Mr Stephen Fry (Author of Mythos, Hero's & Troy) and Professor Pandermalis, Director of the Acropolis Museum.