The latest artwork by Angela 'Kiki' Konstantinopoulou, Convergence of Glory, was officially unveiled on June 4 at the Camden RSL Club by the local Mayor Theresa Fedeli.
Angela's new work is sponsored by Camden Council and represents three battles against three enemies on one land across three different time zones for one cause – The Freedom of Greece. The brave ANZACs travelled from the other side of the world to fight alongside the Greeks against the Nazi invaders.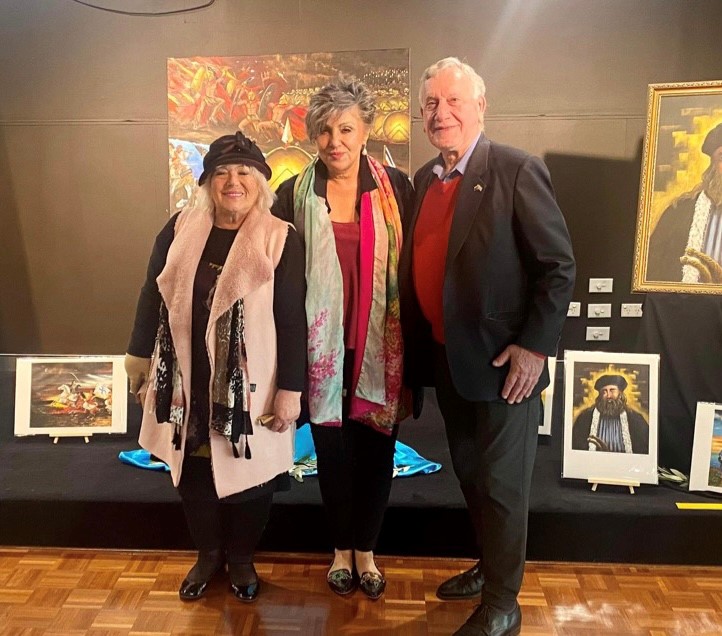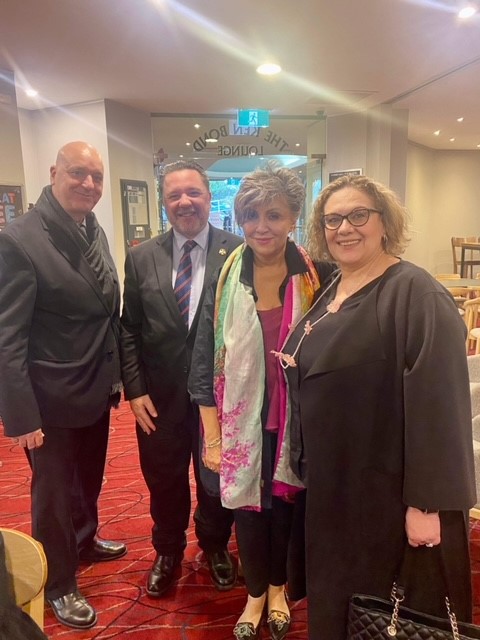 READ MORE: Exhibition launch of Angela Kiki's 1821 Greek hero portraits hailed a success.
At the unveiling event, historian, Dr Panagiotis Diamantis, presented an analysis of the historical events depicted on the painting in front of a number of distinguished guests.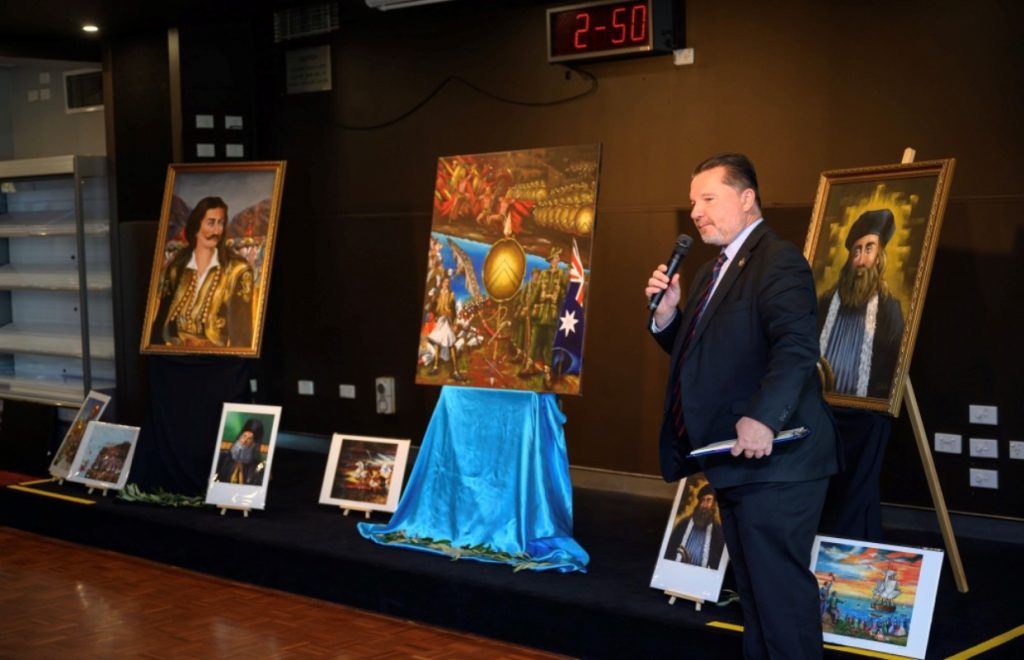 This included Peter Sidgreaves MP, the Camden RSL sub-branch President, lain Richard Evan and executives, as well as representatives from the Greek community including the Head of the Public Diplomacy Office of Greece in Sydney, Costas Yiannakodimos, the President of AHEPA, Bill Skandalakis; and many other representatives of Greek community organisations.
READ MORE: Federal MP rallies behind Macarthur Greeks.
Angela is a Greek Australian artist. Her inner feelings, passions and desires for freedom coming from her cultural upbringing are fundamental in her art work.
Four of her paintings from the 1821 series were used specifically for stamps by the Greek Orthodox Archdiocese of Australia in honour of the commemoration of the 1821 Bicentennial Greek War of Independence.
READ MORE: Greek Orthodox Archdiocese of Australia release stamps to mark Greek Revolution bicentenary.