A special church service and wreath laying ceremony was held at the Greek Orthodox Cathedral of The Annunciation of Our Lady in Redfern on Sunday to commemorate the victims of the Arkadi Monastery holocaust.
Organised by the Cretan Association of Sydney and New South Wales, the commemoration events are held annually to remember the Cretans who fought tirelessly for the independence and freedom of Crete, including those who paid the ultimate sacrifice at the Monastery of Arkadi in 1866.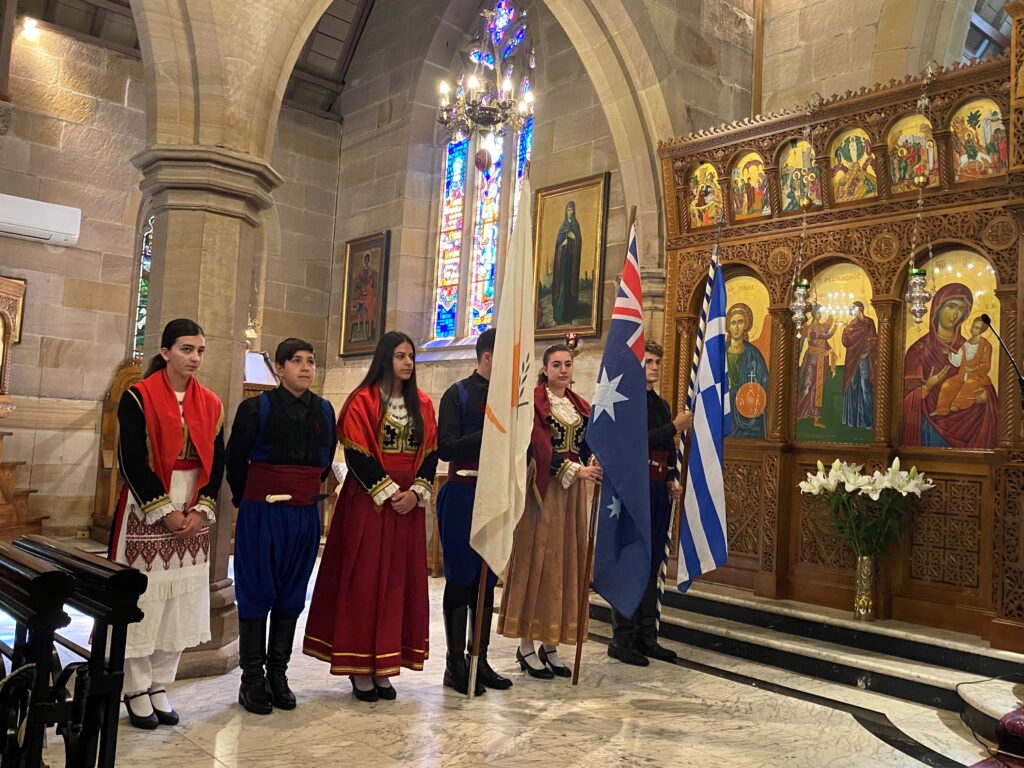 READ MORE: On This Day: The holocaust of the Arkadi Monastery in Crete.
The church service was presided by His Eminence Archbishop Makarios, who was accompanied by Very Reverend, Archmandrite Christodoulos Economou, Very Reverend, Father Nicholas Bozikis and Archdeacon Athenagoras Karakonstandakis.
Also present on the day were the Consul General of Greece in Sydney, Mr Christos Karras, President of the Cretan Association of Sydney and NSW, Mr Terry Saviolakis, President of the Cretan Youth of Sydney and NSW, Mr Alexander Mountakis, Vice President of the Cretan Federation of Australia and New Zealand, Ms Maria Lagoudakis, and Ms Hara Lavdioti, representing Cretan Youth of Australia and NZ.
In a short speech after the Divine Liturgy, Archbishop Makarios said the courage of the Cretans in the Arkadi monastery made an impact globally and "strengthened the Philhellenic spirit and movement."
"We must not forget where we started and we must not forget the courage of our ancestors," Archbishop Makarios said.
The liturgy was followed by a memorial service at the Archdiocese's Cenotaph Monument, where wreaths were laid by guests, surrounded by the dancing groups and members of the Cretan Association.
READ MORE: Cretan community of Sydney commemorates the holocaust of Arkadi.