The 154th anniversary of the holocaust of Arkadi was commemorated on Saturday with a special sit-down dinner organised by the Cretan Association of Sydney & New South Wales at the school hall of St Spyridon College.
The event, which honoured the over 1,000 Cretan men, women and children who were massacred by the Ottomans in Arkadi, featured live music by the Iho Nyx band, as well as COVID-safe performances by the Cretan Association's dancing groups.
READ MORE: On This Day: The holocaust of the Arkadi Monastery in Crete.
In attendance were His Eminence Archbishop Makarios, the Consul General of Greece in Sydney, Mr Christos Karras, the Vice President of the Cretan Federation of Australia and New Zealand, Maria Lagoudakis, and representatives from Delphi Bank.
"The Annual Arkadi Dinner is very important for us Cretans. Whether it is over 600 people like last year's event or this year's due to the COVID-19 pandemic, we will never forget our ancestors sacrifice and have a duty to educate the next generations," President of the Cretan Association of Sydney & NSW, Terry Saviolakis, tells The Greek Herald.
"We have endured restrictions and challenges for eight months now, but we have to remember that our ancestors experienced restrictions and challenges for centuries under Ottoman rule."
On the night, the 2020 'Megalonisos' award was presented to husband and wife, John and Irene Lagoudakis, for their service and voluntary effort to the Cretan association.
"The award was given to John and Irene on the night as they were surrounded by their four children and nine grandchildren," Mr Saviolakis says.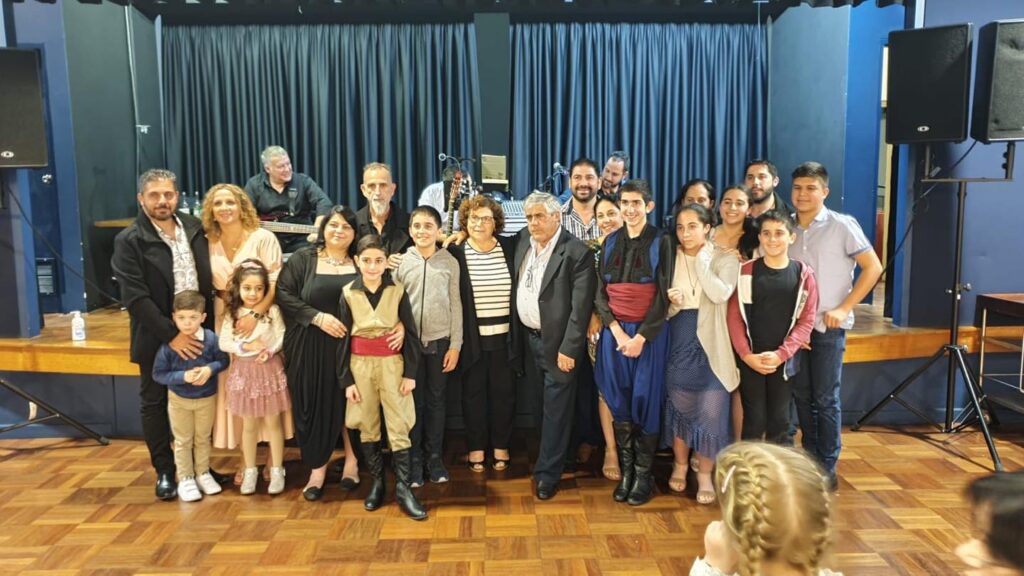 "They were recognised for their outstanding support over the years from holding dinners, lunches, meetings and dance lessons at their home, to accommodating musicians and guests and cooking at events."
A silent auction was also held over the course of the night and raised $650 for the Children's Cancer Institute and $700 for the Hellenic Initiative, who fund career and mentoring programs for disadvantaged students in Cretan schools.
Clearly it was a memorable night for all, despite the current coronavirus restrictions in place.