By Ann-Marie McPherson.
The Greek Summer Camp with the support of the Greek Community of Melbourne (GCM) and Hellenic Ministry of Foreign Affairs provided a valuable opportunity for young Greek diaspora in Australia, like myself, to strengthen our ties with Greek culture. 
The program, which was held between 1 July and 11 July, 2023, was run by the YMCA Thessaloniki who ensured that we were able to experience different aspects of Greek culture.
As the summer camp was my first-time visiting Greece, as like many others on the tour, it was important for us that the trip allowed us to immerse ourselves in the culture of Greece.
Our camp leader Irini Kazakou from the YMCA and Dimitris Pappas, Program Director of the YMCA Thessaloniki, supported us and ensured we were able to achieve this.
During our trip, we stayed in both the cities of Thessaloniki and Kavala. The program enabled us to learn about Greece's rich and deep history and witness this history at locations such as the White Tower of Thessaloniki, Xanthi, the Holy Church of Saint Demetrius, and the Pella Archaeological Site and Museum.
We were assisted by our tour guide Yorgos Adamidis, who shared his deep knowledge about Greece's history with us. It was an incredibly powerful experience being able to see the remnants of Greece's history for ourselves. One of the historical sites that stood out to many of us was the Royal Tombs of Aigai, where we were able to see Philip II's tomb.
The program also allowed us to witness the beauty of Greece at locations such as at the beaches in Kavala, Edessa Waterfall and the Alistrati caves. We were also able to immerse ourselves in the beautiful nature of Greece by hiking along the Nestos river, as well as going birdwatching on Lake Kerkini.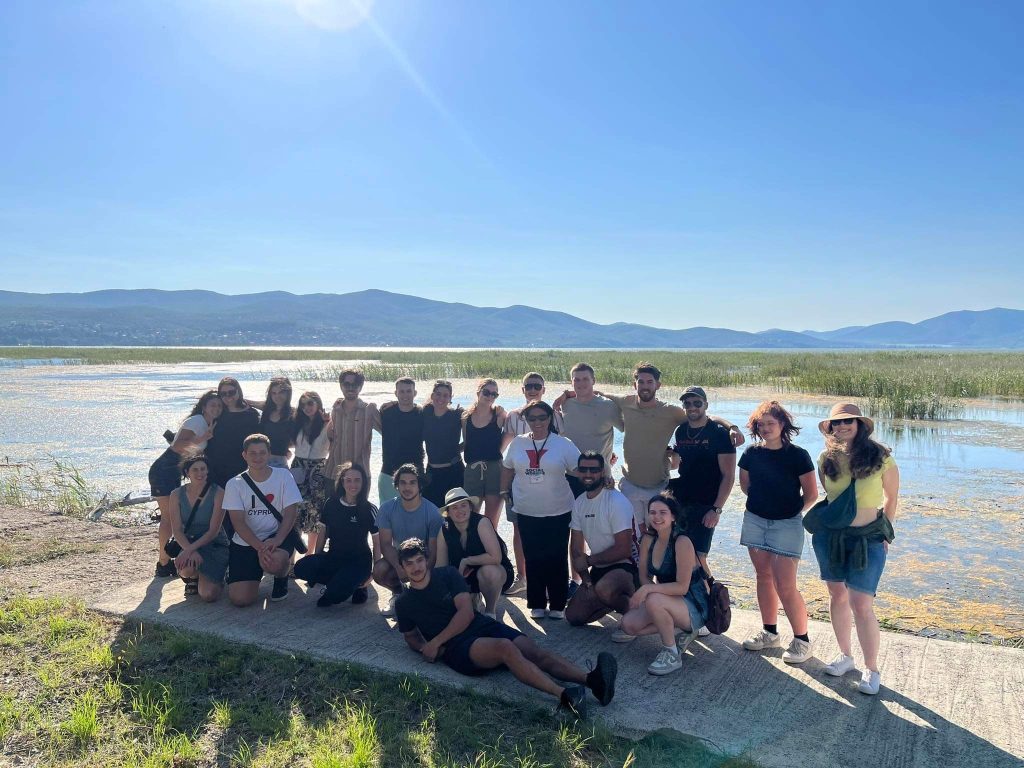 Most importantly, the program was unique in that it allowed us to develop strong friendships with Greek diaspora from all over Australia and has enabled us to make lifelong friends. We were also able to build friendships with the volunteer students from the Aristotle University of Thessaloniki, who played an integral role in the program and have since become our close friends.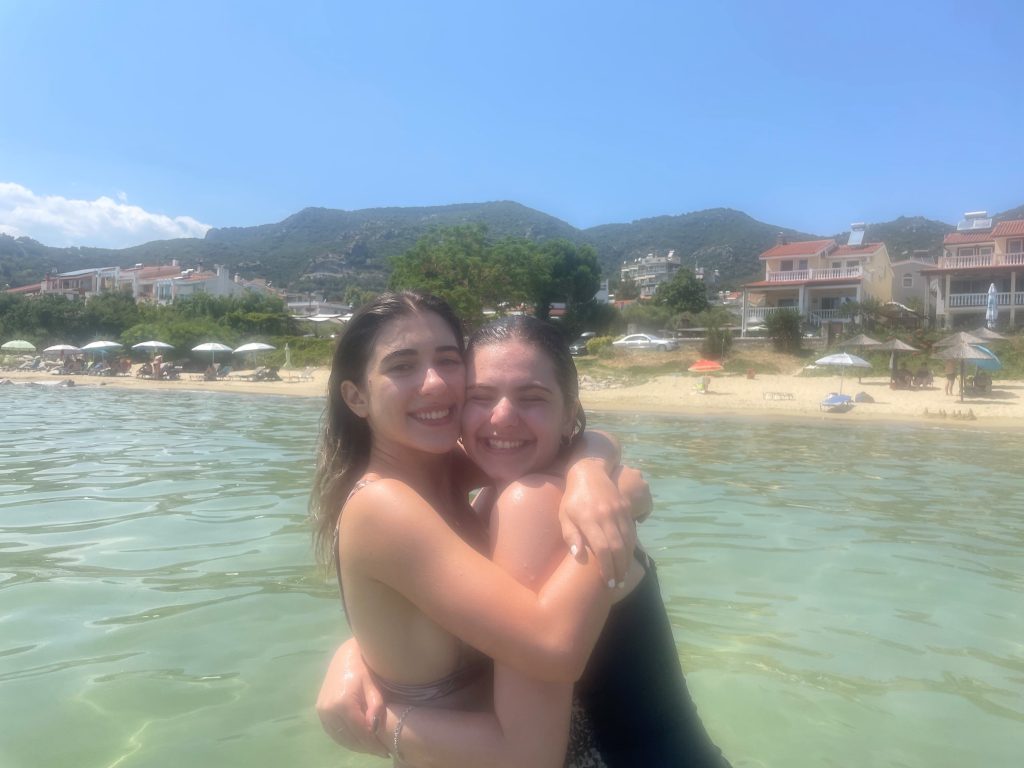 We were also able to enjoy free time in both Kavala and Thessaloniki, which allowed us to explore and navigate Greece on our own. This gave us the opportunity to experience Greece like a local and for many of us, to meet with our relatives living in Greece.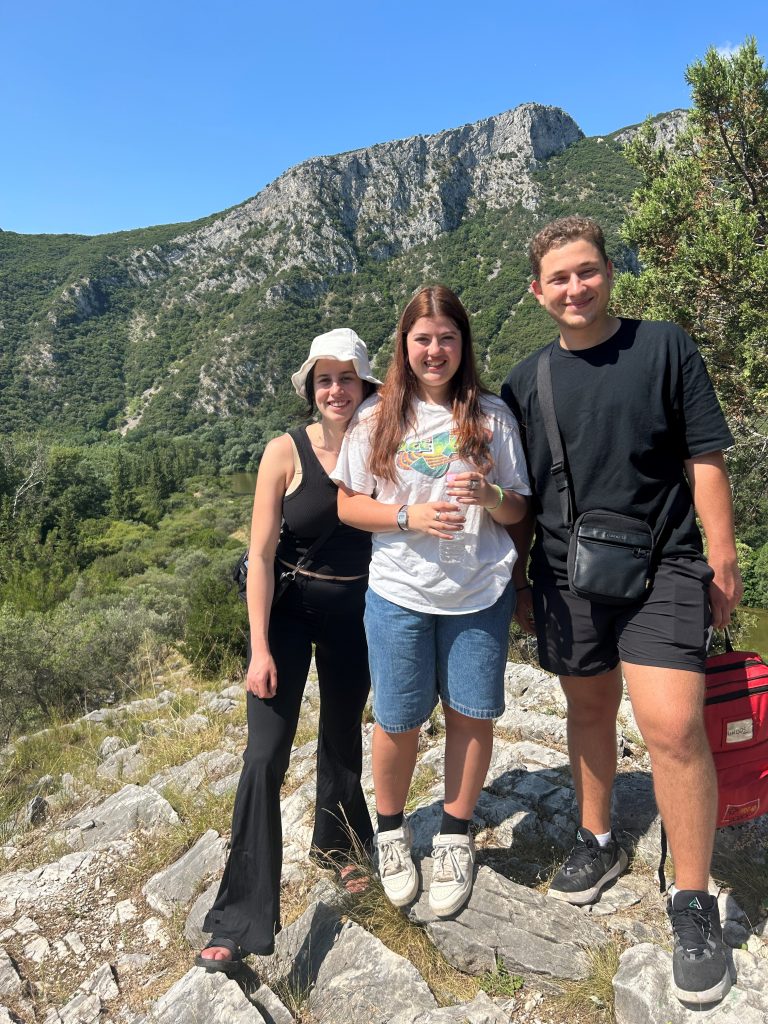 One highlight of the program for myself and many others, was the traditional Greek dancing night which we did at the YMCA Thessaloniki. We were able to learn traditional Greek dances with live music performed by the YMCA Folklore Society, whilst enjoying a variety of Greek foods, wine and local tsipouro. We were also able to learn how to cook traditional Greek foods such as dolmades with a cooking night at the YMCA Thessaloniki. It was a great experience being able to learn how to make traditional Greek dishes and develop the skills for us to continue making these dishes back in Australia.
Furthermore, many of also enjoyed that the program provided us students with the opportunity to build upon our Greek language skills. We were able to practice speaking Greek with each other and also put our language skills to the test while exploring the country. The program for many of us, has sparked a further desire and passion to continue practicing and learning the Greek language.
Overall, the summer camp was an incredibly valuable and enriching experience that has strengthened our bonds and ties with Greek culture. I would highly encourage young people who are considering applying for the program in the future, to make the most of the opportunity as it was an invaluable and unforgettable experience.