On Friday, July 7, a group of 25 youths on Greek Summer Camp from Australia visited the mayoral offices at Kavala in Greece.
The youths are taking part in the 2023 Greek Summer Camp program organised by the Greek Community of Melbourne (GCM) in collaboration with the Hellenic Foreign Affairs Ministry and Thessaloniki YMCA.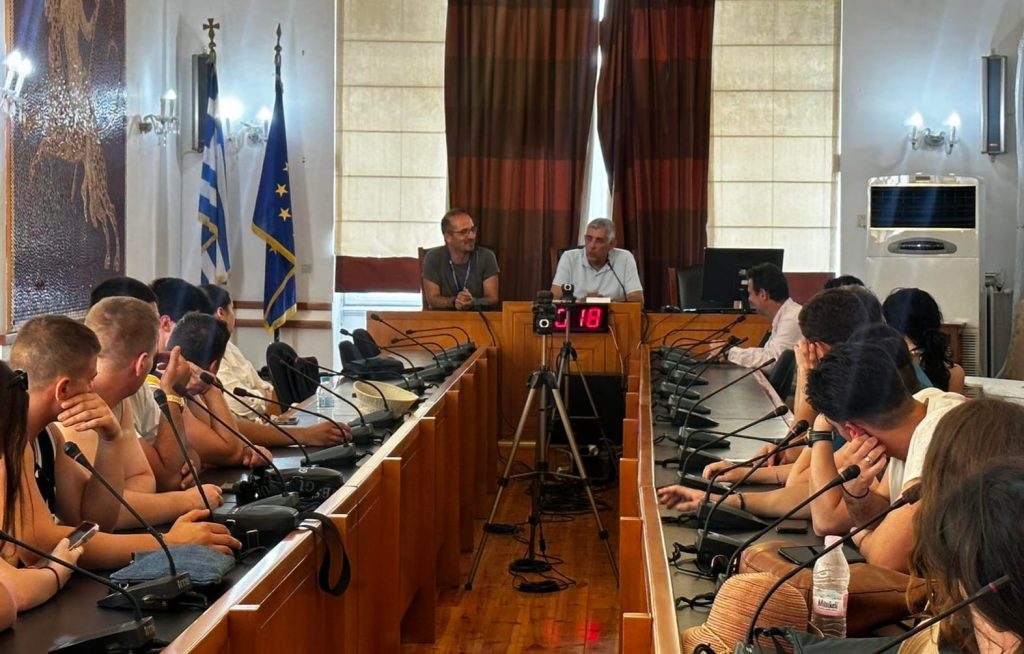 During their visit to Kavala, the youth met with the Deputy Mayor of Culture and Education at Kavala, Apostolos Moumotsakis. He spoke with them about the history of Kavala and the architecture of its buildings.
The Greek Summer Program will run until July 11, 2023 and included Thessaloniki, as well as multiple visits to neighbouring towns such as Serres and Xanthi.
Source: proininews.gr