After an absence of so many years it was a delight to see Mimis Sophocleous, former head of the Greek program at RMIT in the 1990s, enthral the audience at the Greek Centre in Melbourne on Sunday, August 27.
A diverse crowd gathered in the Community's mezzanine level, comprising of Mr Sophocleous former students, former colleagues and collaborators, members of the Cypriot Community and many others that remained spellbound during the event.
The focus of the event was the legendary composer, activist, and public figure, Mikis Theodorakis, and his links with Cyprus.
Mr Sophocleous who is presently the Academic Director of Patticheion Municipal Museum & Limassol Historical Archives has just recently released a book entitled – Mikis Theodorakis: The Meaning of the Muses – A Unique, International Cultural Phenomenon". All proceeds from book sales are being donated to the purchase of musical instruments for the Marios Tokas Music School in Lemesos.
The event was opened by GCM Board Director, Nick Dallas, the consul general Manolis Kakavelakis was on hand to convey his greetings, and this was followed by educator Yiannis Milides who provided an overview of the topic.
Mr Sophocleous then went through his presentation highlighting important landmarks in Theodorakis's artistic development and his global impact. From Theodorakis's first visit to Cyprus in 1964 until his recent death, the composer was closely linked to the island, always promoting, and trying to bring international attention to its plight for independence and justice.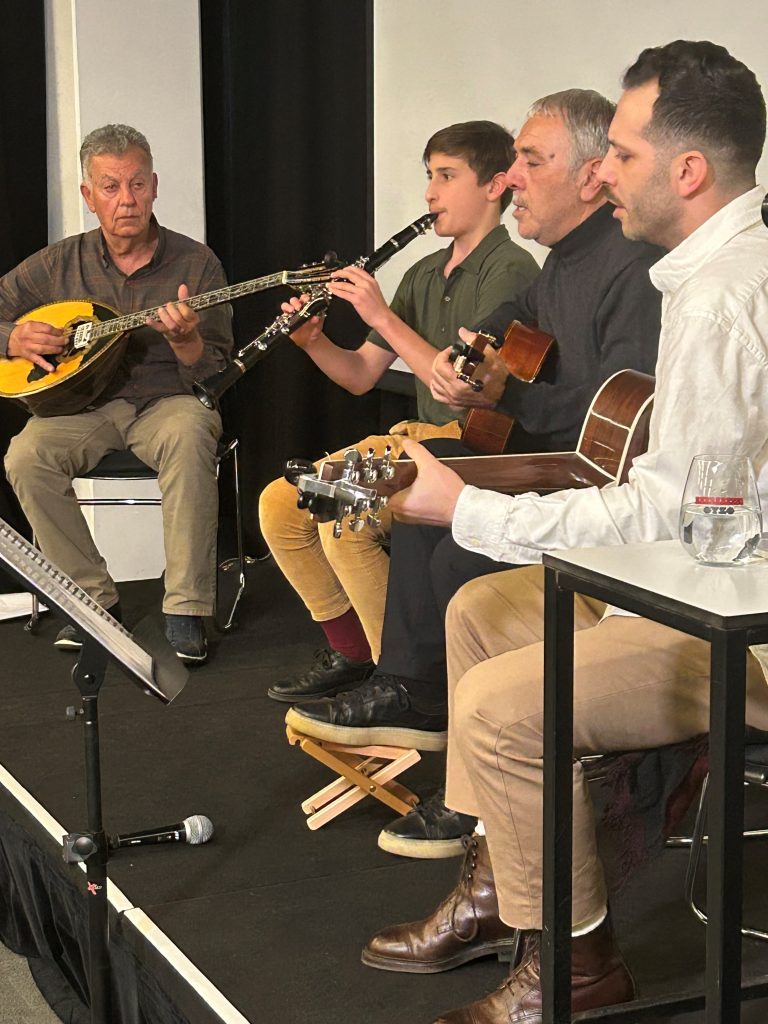 The Cypriot state has bestowed upon him many honours for his continuous efforts and solidarity.
The event ended with a moving musical performance by Mr Sophocleous, his son Orestes, musician Christos Themistocleous and teenage clarinet player Loukas Vakalopoulos.
Bearing in mind that the year 2025 represents the centenary year since Theodorakis's birth, no doubt there will be further collaboration between Mr Sophocleous and the Greek Community of Melbourne.