Business leaders, students, staff and dignitaries came together for Oakleigh Grammar's annual Business Breakfast on Thursday August 24, where Principal Mark Robertson announced plans to build a community pool just metres from the school campus.
Mr Robertson said in his announcement, "This is an exciting development for our school. An indoor swimming pool will add to our sporting and recreation facilities and provide students with an opportunity to develop and strengthen water safety and swimming skills.
The broader community will also benefit by having a 'learn to swim' school located in the multicultural and vibrant precinct in which our school is located."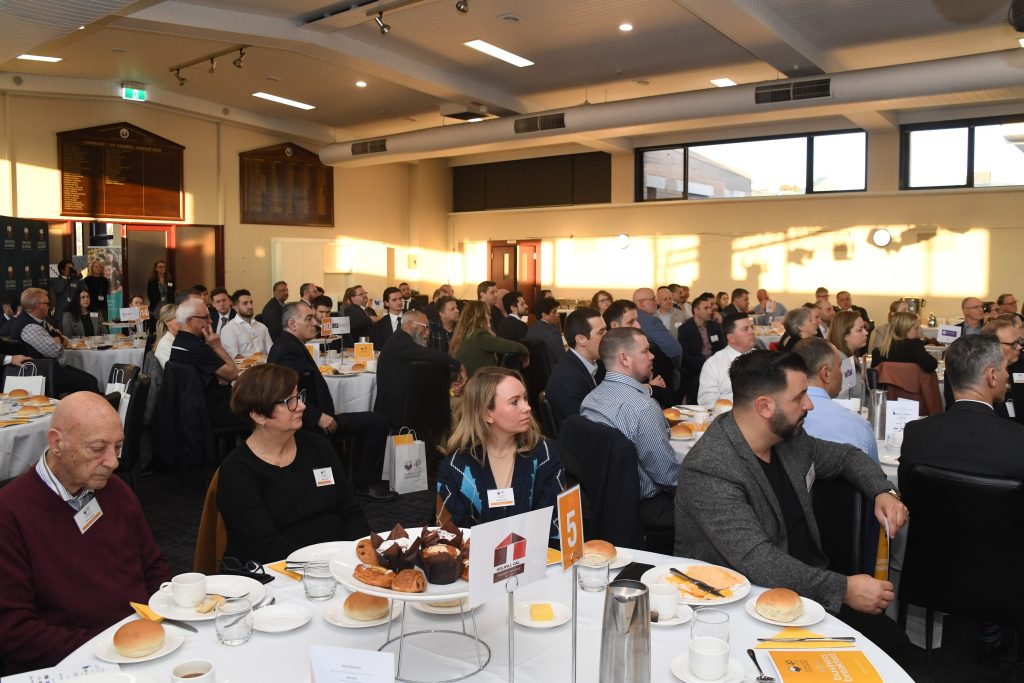 Oakleigh Grammar engaged architects Studio 4 to develop the plans for the 25m indoor pool which will be used for swimming lessons by students and the general community.
A tender process is currently being developed with construction anticipated to commence in 2024. Invitations are now being sought for naming rights sponsorship for this exciting new facility.
Through sponsorships and ticket sales the Business Breakfast raised $18,000 which will be used for equipment directly benefitting students.
Oakleigh Grammar Business Network Convenor, Vic Rajah, also announced the funds will be directed toward establishing an Oakleigh Grammar Hall of Fame, to which exceptional alumni will be inducted in 2024.
The annual Oakleigh Grammar Business Breakfast was attended by 150 business leaders, staff and students, and dignitaries including Federal Member for Chisholm, Dr Carina Garland MP; Councillor for Oakleigh ward in the City of Monash and alumnus of Oakleigh Grammar, Theo Zographos; Chairman of the Victorian Greek National Day, Tony Tsourdalakis; and Former Federal Member for Higgins, Dr Katie Allen.
Keynote speakers Sarah Davies AM, CEO of the Alannah and Madeline Foundation, and Andrew Cornwall, CEO of Ventura Buses provided inspirational insights on their respective roles including challenges and successes.