The year is 2015 and new tech developers are becoming app millionaires, with apps like Trivia Crack and Crossy Road reaching millions of downloads on the Google and Apple app stores.
Greek Australian Fotios Tsiouklas decided he wanted to join them, teaching himself how to create mobile games in the 2015/2016 summer school holidays. Aged 15, he developed his first app 'Downtown Fire'. Yet, it was only once it was released, he realised the piece he was missing to create a successful app.
"I spent about 6 to 8 months building that game, and I ended up making about 2 bucks out of it," Fotios Tsiouklas said to The Greek Herald.
"And that's when I first found out the importance of marketing because I thought you could just upload an app and become rich.
"I didn't realise every app is like its own business, it needs proper nurturing and proper marketing to succeed."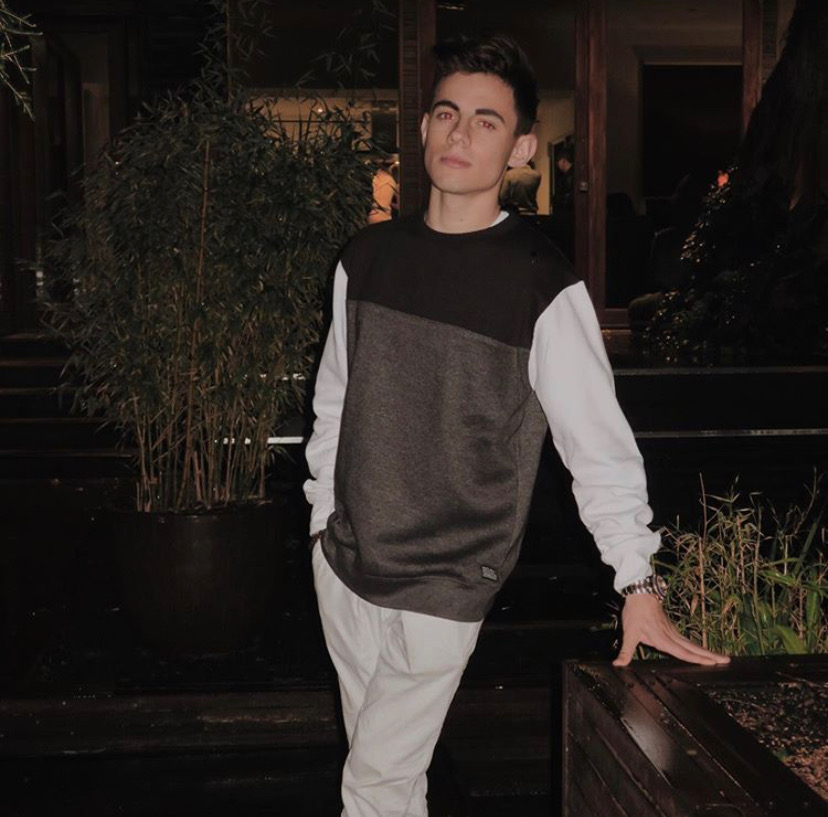 Determined not to give up, he continued making apps. All of them failed.
It wasn't until he discovered the website 'Flippa', that Fotios realised he had another product to offer to the world.
"I came across a website called Flippa and then I realised I could actually sell these apps. Because I actually knew how to market them, I just didn't have the money to do it," Fotios said.
"So I studied all the apps that were successful, I took the marketing campaigns that were behind them and I wrote it all down in a course. So I created a course, then I started selling my apps on Flippa and actually teaching people, that have money, how to make the apps go big and how they can use them as investments."
And so, the dream of becoming a young business genius became true. Fotios went on to sell over 100 apps in just over 2 years, making over $500,00 in revenue.
"Most of the apps I sold were during the Donald Trump campaign, so I was making apps based around Donald Trump…. so I was selling them for $4000 – $5000 each. I even sold an education suite of apps for $40,000 when I was 16."
But Fotios didn't stop there. Using the knowledge he had collected and was teaching people for years, he decided to "practice what I've been preaching" and make his own app, Clout – The Game.
"I had just turned 18, I got in touch with some famous artists around the world… we launched that and it went to the top of the app store in 24 hours with 250,000 downloads."
Fotios' current joint-business venture 'Kickspan' has already kicked off into a multi-million dollar business, with Fotios revealing the company has a $5,000,000 valuation.
Starting the business in 2018, Fotios is working in collaboration with childhood friend Alan Gokoglu. The business creates an online infrastructure for companies, working on website development, Google SEO's and Facebook advertising.
Self-education – The path to success
University is commonly considered the greatest tool for success; To earn a place in a prestigious university and graduate with a degree for your field of interest.
While Fotios currently studies a Bachelor of Business at the University of Melbourne, he doesn't credit university education for fuelling his business success.
"University is quite ancient in that it's not really teaching you things that are in the modern world and to be honest, it actually can't," Fotios said.
"When you're working in the world of tech and social media, everything changes every single day.
"The only way to keep up is to figure it out yourself. Figure out the algorithm changes, go on YouTube and actually really be in touch with what's going on in the digital world."
Fotios acknowledges that universities do still provide essential skills, yet to unearth that "hidden gem" to becoming a millionaire, people will never find it being stuck in a classroom.
"The world is changing so much and self-education is really the only way to find those gems that exist on the internet.
"Because the people that are at university, if they knew those gems themselves, they'd be multi-millionaires."
From business wiz to movie producer
At only 19-years-old, Fotios has accomplished more than some would in a lifetime. One of his most satisfying business ventures was the launch of his own Melbourne Nightclub 'Mango Club'.
While the Greek Australian says Mango Club isn't his most profitable investment, it's the one he's enjoyed the most.
"You're seeing thousands of people attending a party that you organised every weekend and you get to meet hundreds of people every week, engage in interesting conversations, and just meet a bunch of different people."
"I've really got to experience all of my city, and I really love that."
With a bright future ahead, Fotios has been thankful for all the opportunities presented in front of him. Although with such a creative mind, he does one day hope to put his love into a different kind of project.
"I've always wanted to be a film producer. That is what I want to do one day. I love being creative, and that carries in the way I do business. I'm always trying to create new things and I think film is the best way to express my creativity."