Stella Grammenos-Dimadis is an award-winning writer, director and producer at Medea Films, where her passion for cinematic, provocative, and compelling storytelling has left a lasting mark on the industry. Stella's artistic pursuits extend beyond the realm of film, as she is also an accomplished artist. With an academic background and a commitment to societal engagement, Stella's creative journey is diverse and inspiring.
Stella's academic pursuits culminated in a Masters in Film from Deakin University in 2012. Her work spans both drama and documentary, with themes that revolve around societal issues. Films explore subjects such as ageing, migration, end-of-life choices, and the transformative power of art. As a member of the Australian Director's Guild, Stella continues to make thought-provoking and impactful contributions to the world of cinema.
Stella is also deeply involved in her community. She has served on the multicultural advisory board of Channel 31 and held the position of Vice President for Women in Film and Television, Victoria. In 2018, she was recognised for her outstanding work with the Community History Awards by the Royal Historical Society of Victoria and the Public Records Office of Victoria for her online series, 'Migrant Stories.' The series was awarded a Cultural Diversity Award and was selected at international film festivals. It was also screened on Community Television Channel 31. Consisting of 31 episodes (between 3-7 minutes each), the series captured people's experiences, observations and insights into their new life in Australia
Her short film 'Lifting Clouds,' written, directed and produced by Stella in 2017, won numerous awards worldwide. It explores three generations of women and how each one deals with their grandmother's ailing health and consequent euthanasia. In her director's statement, Stella writes: "I wanted to explore the concept of euthanasia…I wanted to see what the dialogue would be like, who would be more prone to accept the decision? Can a decision ever be reversed with persuasion? What are the arguments against? What are the arguments for? Can anyone put a stop to the decision? Finally, what happens to those left behind when the person has passed?"
Stella's most recent documentary, 'The Art in Healing,' examines the power of art in people's lives, especially when dealing with trauma or the aftermath of natural disasters, delving into issues such as how our brains change in response to artistic experiences and the role of creativity in everyday life. Filmed in NSW and Victoria, and screened on SBS, the documentary showcases professionals ranging from art therapists Simona Weinstein and Cornelia Elbrecht, therapist Richard Hill, musicians Merelyn and David Carter, artist Dr Anne Riggs, street artist Amanda Newman, arts facilitators Brad Quilliam, Marilyn Gourley, Scotia Monkivitch, to those navigating traumatic events with arts driven healing such as Matt Breen, Allara Ashton and Lisa Schaeffer.
Stella's artistic expression extends beyond film. Her art can be categorised into four themes: nature, fashion, the diverse roles women play, and a homage to her Greek heritage. Her artwork, at first glance, appears playful and childlike, but upon closer inspection, it reveals depth and intention, often capturing her own identity as a woman, mother, wife, friend, artist and filmmaker. Her work is influenced by Jungian psychology, exploring the collective consciousness, symbols, dreams, and the expressive style of German expressionism.
Stella's commitment to storytelling and community engagement showcases the transformative power of art in our lives. Her journey is a testament to the endless possibilities of creative expression and the positive change it can bring to the world. In Stella's words, "there is never a quiet moment in my mind. It is always thinking of ways to move forward with the many societal mishaps that humans are faced with; with this comes a culmination of art that challenges the questions, Have I done enough? Will it ever be enough?"
Stella's repertoire of films can be explored on her website www.medeafilms.com.au. To experience Stella's artwork, visit her online gallery at https://bastetgalleries.myshopify.com.
Stella is amongst many Greek Australian artists who have taken part in the GAAD (Greek Australian Artist Directory). An initiative by the Greek Australian Cultural League (GACL), the GAAD celebrates Greek Australian visual and performing artists by showcasing their works and contributions to the Australian arts landscape. By preserving and promoting the artistic legacy of Greek Australian artists, the directory ensures that their talents are duly acknowledged and cherished, cementing their place in Australia's artistic narrative.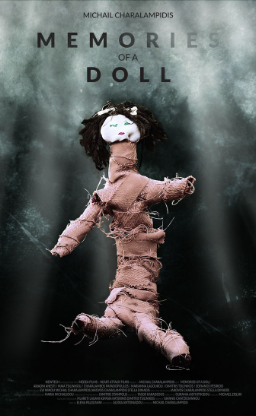 Interested artists can register their profiles by visiting www.gacl.com.au and clicking on the dedicated GAAD section. For any inquiries related to the GAAD, individuals can either email GACL President Cathy Alexopoulos infogaclm@gmail.com or contact GAAD Co-ordinator Vasy Petros on 0412 242557.
*Written by Vasy Petros. This is a Greek Australian Cultural League Initiative supported by The Greek Herald.