By Vasilis Vasilas
Sydney's Greek live music scene is a very tight-knit industry, as most musicians and singers have worked with each other, in various musical combinations, over the respective careers. It is not surprising then to find they develop strong bonds and friendships amongst them; moreover, they also create a special connection with their audience. So, when popular artists, among their peers and audiences, passes away, they leave behind everlasting impressions and memories. It will ten years next year when Nikos 'To Kalymnaki' Koutouzis passed away, and both peers and fans fondly reminisce about his singing career and feats.
Having worked in the Greek merchant navy for many years, Nikos 'disembarked' and initially settled in Darwin (1967), where he worked as a painter by day; with his natural singing voice, he also accepted offers to front Greek bands and sing at social function. He enjoyed singing laika songs and adored Greek singers such as Stelios Kazantzidis. One of the huge highlights of Nikos' early singing career was opening for Greek star, Nikos Xanthopoulos, who toured Australia and played in Darwin in the late 1960s.
Singing at Sydney's Kalymnian Association's social dance at Paddington Town Hall (1974), he met and later married Irene (nee Giannopoulou) and he settled in Sydney where he continued painting by day and singing at night. Becoming friends with local bouzouki legend, Nikitas Naris, provided him with work opportunities; whenever Nikitas played at the Greeks from Egypt Club on McEvoy Street, Alexandria, he called Nikos to sing for his band.
And then, the six-week stints began at various Greek clubs such as the Cyprus Hellene Club on Elizabeth Street, Sydney or the Castellorizian Club, Kingsford, and later the Megas Alexandros Club, Marrickville. Nikos longest stint was at Marathonas, Dulwich Hill, where he sang six nights a week and he did this for six years.
Like so many Greek artists at the time, their families came along to many of these performances; for Nikos young children, Katrina and Necktarios, a few chairs locked together became beds and coats became blankets as everyone saw out the live show until the end. 
Unfortunately, Nikos singing career and illness cannot be set apart; with his kidney problems and subsequent need for dialysis, his passion for singing became so important for him, as his wife, Irini, points out, 'Niko had two kidney transplants, in 1977 and 1982, so he singing was like an escape for him- it provided him with an enjoyable outlet and a lot of comfort.'
His favourite song in his repertoire was Manos Loizos and Lefteris Papapdopoulos' classic, "ΤΑ ΠΟΥΛΙΑ", which was made famous by Giorgos Dalaras. He had an affinity with the song, as it was a reflection of his own feelings and life, and he made it his own by the distinct manner he sang it and the way he often changed the lyrics. Irene fondly remembers Niko singing "ΤΑ ΠΟΥΛΙΑ", 'Patrons would eating their meals and the bouzouki player's taximi would start and they would just continue with the meal.
Once he began singing the opening lines of "ΤΑ ΠΟΥΛΙΑ", the power of his voice would stop patrons eating and they were awestruck by him. Then, of course, customers would show their appreciation for his performance by buying champagne bottles for to toast and loads of carnations were thrown on him!'
In the 1990s, Nikos overcame thyroid cancer; after the operation, he lost an octave in his voice and could no longer reach the high scales. There is a classic story of the camaraderie amongst musicians when Nikitas (Naris) proposed to play bouzouki one scale lower to accommodate Nikos voice.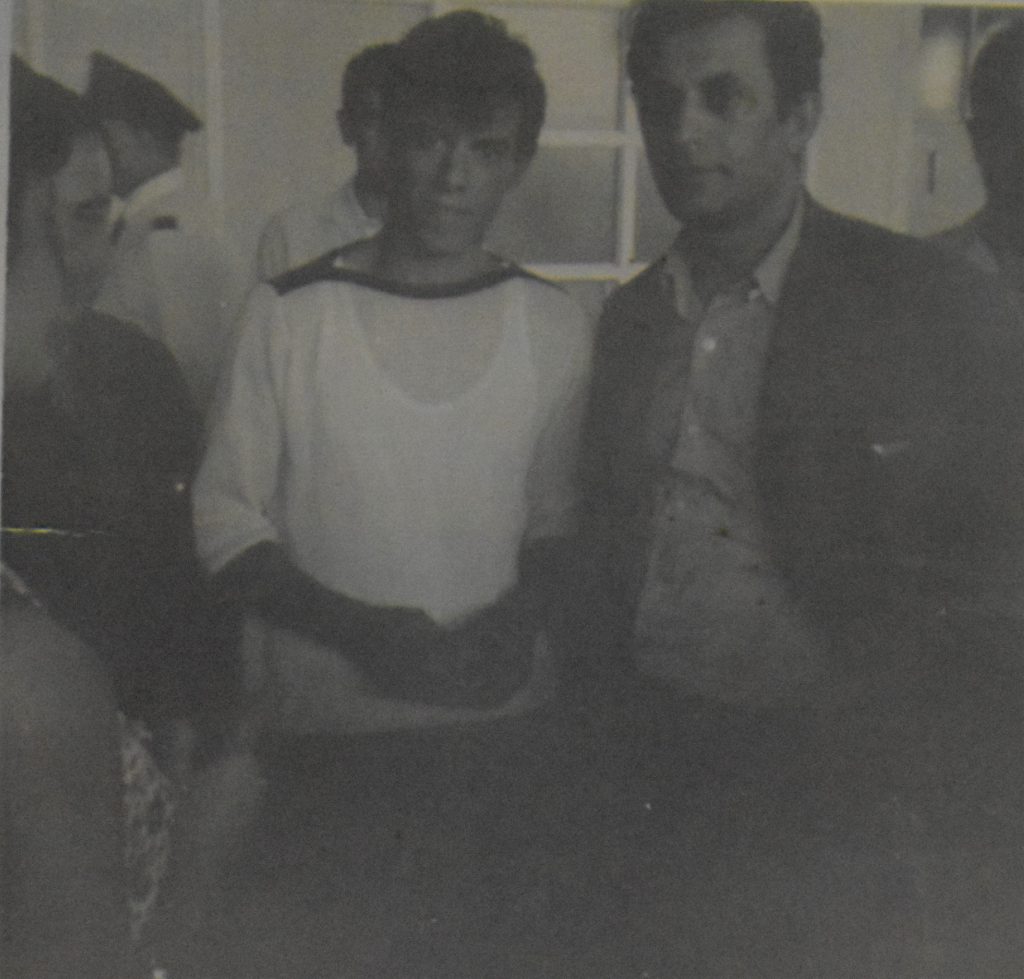 As he became more and more hampered by his illnesses, Nikos could no longer perform long stints in the Greek clubs; he began singing one-off shows such as New Year Eve, Mother's Day and philanthropic shows in Brisbane, Darwin, Perth and Melbourne.
Nikos passed away in 2011. His legacy is expressed from all his admirers who remind his family of the incredible voice he had. His children, Katrina and Necktarios, point out just how much loved Nikos was to so many people, 'We often saw our father perform; the drum roll would begin and the bright lights would shine once he came onto the stage. At home, though, he was just a great father. 
'We realised the impact his talent and voice had on people after his passing when we meet people who realise we are 'To Kalymnaki's' children and give him so many compliments and even shed a few tears.
'He had such a passion for life and music, and people fondly remember him for that.'