One of South Australia's Pan Macedonian Federation six societies, the Greek Women's Cultural Association, Vergina, celebrated on Sunday September 12, their 30th anniversary with a special concert afternoon held at the Hellenic Macedonian Cultural Centre in Mile End, Adelaide.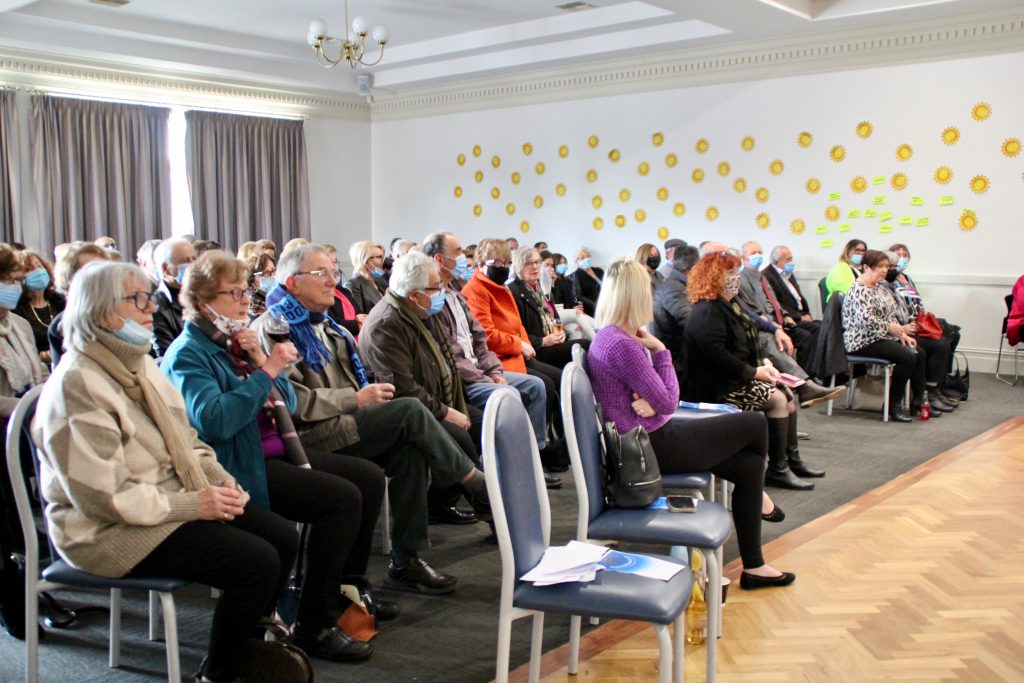 "From the early 1950s to 1972 it is considered the twenty year period of mass or chain migration during which the greatest number of Greek immigrants arrived in Australia. Just half of these immigrants were women who arrived mainly as dependent siblings, wives or brides. Greek women endured many challenges due to their gender and ethnic background," President of the Vergina Greek Women's Cultural Association, Maria Genimahaliotis said in her opening speech.
"It was during a cocktail reception which celebrated the fifth conference of the Macedonian Associations in Adelaide in 1991 that a decision to form the 'Vergina' Commitee was first discussed. The ladies at the conference unanimously made this historical decision to form an auxiliary women's committee to socialize and promote the Macedonian culture."
The Commitee was formed in July 1991 and during its existence has contributed to numerous multicultural events held in the state.
"It is important for the next generation to understand what their mothers and grandmothers had to endure in order to maintain and promote their culture. We need to celebrate and look forward in maintaining this link to Macedonia," Ms Genimahaliotis told The Greek Herald.
The nearly 80 attendees had the opportunity to enjoy a tribute to Greek composer Mikis Theodorakis from local musicians Chris Panteli (Bouzouki), Mihalis Gribilos (Keyboard), John Sioutis (Drums), Steve Papadopoulos (Guitar) and Stamatis Dimitrakopoulos (Vocals) led by Tsambika De George and indulged in traditional pies prepared by the Association's members.
Photos by: The Greek Herald/Argyro Vourdoumpa