Members of the Greek Women's Society of SA "O Taxiarchis" were thanked for their contributions on Tuesday, September 19, at a special afternoon tea hosted by Jayne Stinson MP and held at Parliament House, Adelaide.
Established in 1937 with the primary purpose of fundraising for the building of the original Church of the Archangels Michael and Gabriel in Franklin Street and later to assist Greek migrants settling in South Australia, the Women's Society has played an instrumental role in supporting the Greek and the wider community.
The afternoon tea was an opportunity to acknowledge the women for their efforts in promoting social cohesion, with the ongoing provision of cultural and social activities and supporting those in need, including those socially isolated and older people.
"Our Society has always empowered women; therefore, we were delighted to learn today that South Australia was the first place in the world to give women the right to hold office in Parliament," Vice President of the Greek Women's Society, Niki Sperou, said.
Through its fundraising efforts, the Society has assisted women in need, donated to various individuals and associations, and financially contributed to the restoration of monuments in South Australia, most notably a sculpture of Catherine Helen Spence, a social and political reformer and writer.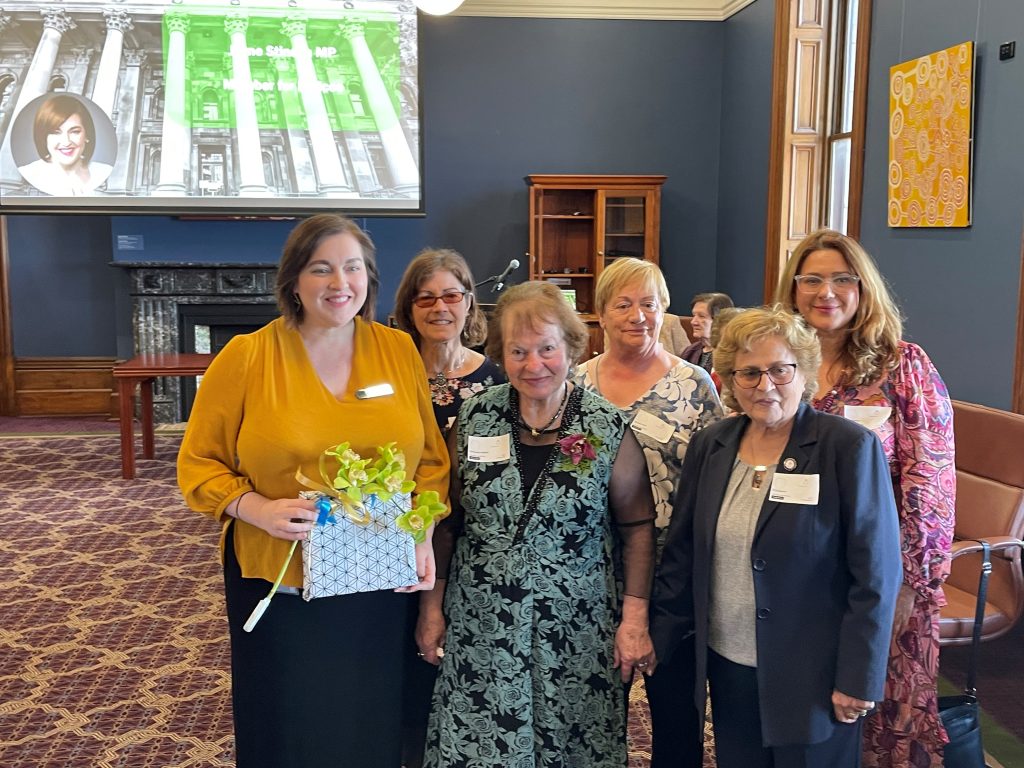 Jayne Stinson, State Member for Badcoe, said: "It was a privilege to walk together with members of the Greek Women's Society through the halls of Parliament. For so many years, these ladies have served their community through volunteer service, philanthropy, and advocating for women's rights."
The afternoon concluded with a memorable group photo at the steps of the Parliament House, similar to a photo taken in 1990 with then MLC, Julian Stefani.
"We are very grateful for the invitation to visit Parliament House, because the women will have a wonderful memory of their visit, which will stay with them forever," Greek Women's Society President, Chrisoula Heisler said.
The Greek Women's Society of South Australia meet each Tuesday at the Goodwood Community Centre, Rosa Street, Goodwood. Exercise class runs from 9:30am- 10:30am, followed by Bingo and coffee/cakes from 10:30am. To find out more visit https://www.greekwomenssocietysa.org/